Controlled access to popular beach coves begins
Whilst the majority of beachgoers have accepted the control, some have been less understanding, demanding police presence.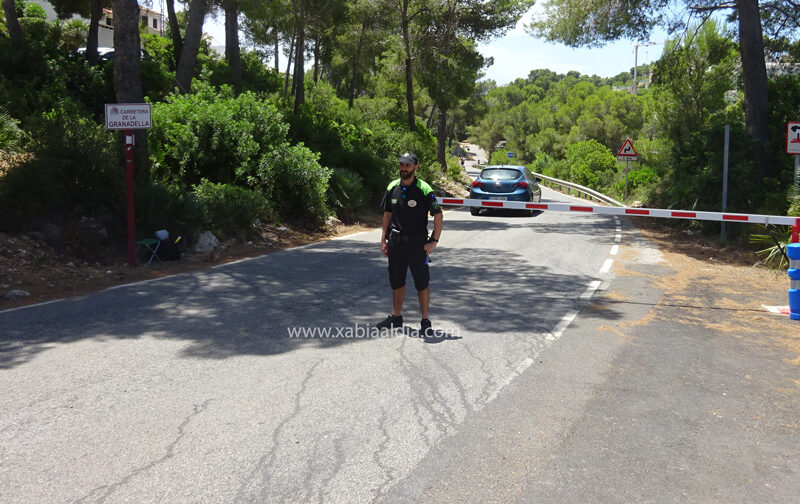 ---
Monday 27th June 2022 – Mike Smith
Source: original article – Xàbia AL DÍA
---
Controlled access to the popular beach coves of Granadella, Portitxol-Barraca and Ambolo has begun with security personnel deployed to manage entry at strategic points along the access roads.
Since Friday was an autonomous bank holiday, many took advantage of the long weekend – el puente – to travel down to Xàbia and enjoy its remarkable coastline and it wasn't long before the barriers had to be closed after the parking capacities at each cove was reached. At 9.45am, the road to Portitxol-Barraca was closed; that which winds down to Granadella was blocked at 10.30am.
Once the access roads were closed, the only way to access the coves was to park somewhere in the vicinity and walk down the hill to the sea. In both cases, the stretches of road are long and tiring, especially under the hot summer sun. In the case of Granadella, the president of the neighbourhood community had decided to mark an easier route to walk down to the cove without having to use the narrow and winding main access road, a dangerous task.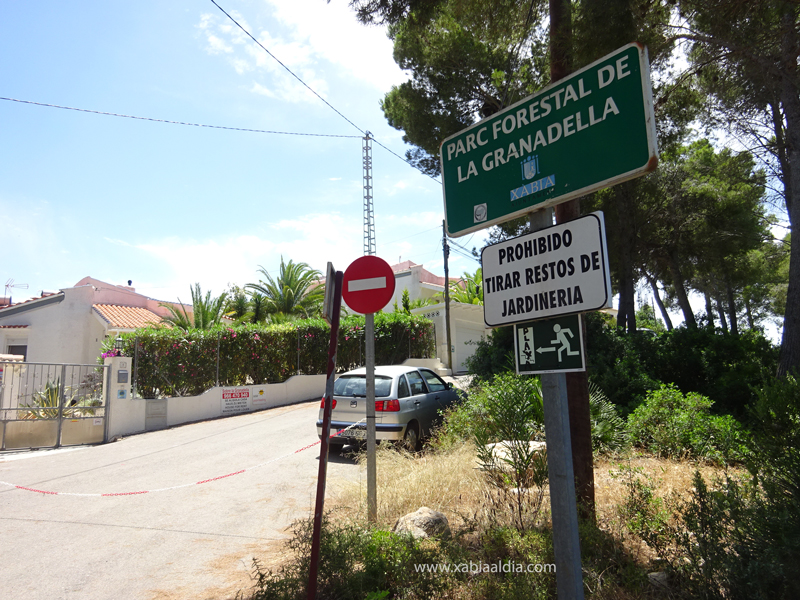 It was reported by XAD that the first day of the access restrictions brought out the worst in some people. Whilst most beachgoers understood the situation and accepted the policy as a means to prevent overcrowding, others were less so, angrily demanding that the Guardia Civil intervene after being prevented from accessing the Portitxol-Barraca cove with his vehicle by security personnel.
These personnel are more than aware that our coves and beaches remain as they are and do not suffer from overcrowding. "The only thing we want [people to understand] is that if there is an emergency, which we do not want to happen, a fire truck or an ambulance can access," said one of them.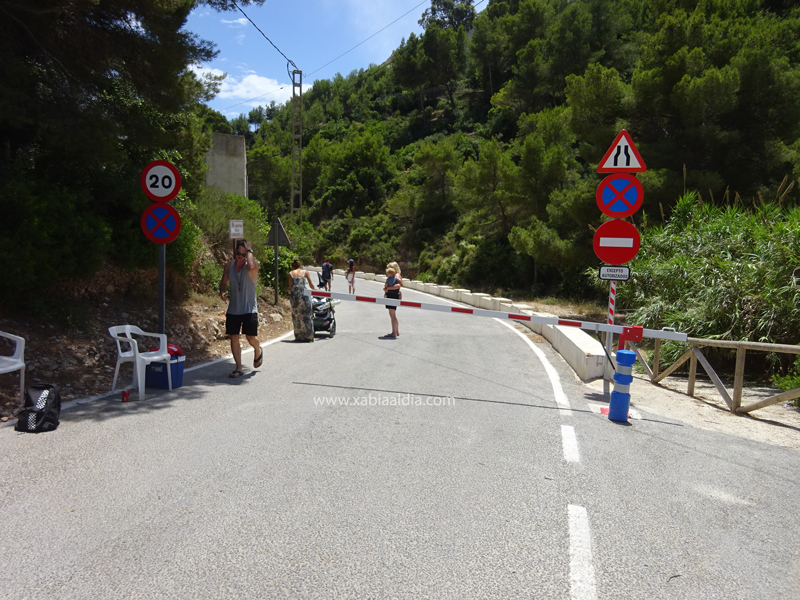 The proposed fee for parking in Carrer Pic Tort (Granadella) and Carrer de la Barraca (Portitxol-Barraca) will not come into force this summer whilst the proposal for shuttle transport to convey people down to the coves has not yet been implemented.
---

---