Contratas Vilor will build municipal swimming pool for 4.67 million euros
The Valencian company has offered to build the infrastructure for a total of 4,679,118.40 and complete the project in 2 years and 2 months.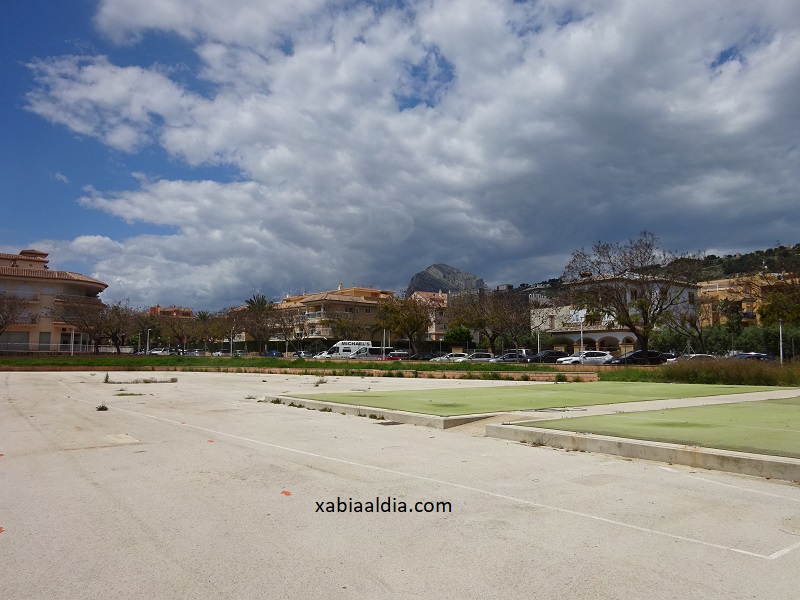 Friday 2nd July 2021 – XÀBIA AL DÍA with Mike Smith
---
The contracting board of Xàbia Council has proposed to award the project for the construction of the long-awaited municipal swimming to Contratas Vilor SL which obtained the highest score in the technical and economic assessment in the public tender process. Although the awrad is provisional and must be approved in a municipal plenary session, it is expected that it will be endorsed and go ahead, given the socialist majority.
Contratas Vilor, based in Valencia, has offered to build the infrastructure for a total of 4,679,118.40 (including IVA) and complete the project within a total period of 2 years and 2 months. Of this total, the regional government (Ministry of Education and Sports) will provide 3 million euros and the remaining balance – some 1.6 million euros – will be provided by the local council. The agreement between the regional government and the council stipulates that the work must be completed before November 30th 2023.
The swimming pool complex will be built on the site adjacent to the municipal sports hall in the port and will cover an area of more than 3,000 square metres. It will have two large swimming pools, a room for gymnastics and fitness, a three-tiered grandstand, changing rooms for competing teams and a small cafeteria.
---
Related Link
---

---