Contract awarded for San Antonio lighthouse project
Part of the complex will be converted into a visitor centre for the San Antonio Marine Reserve and the Montgó Natural Park.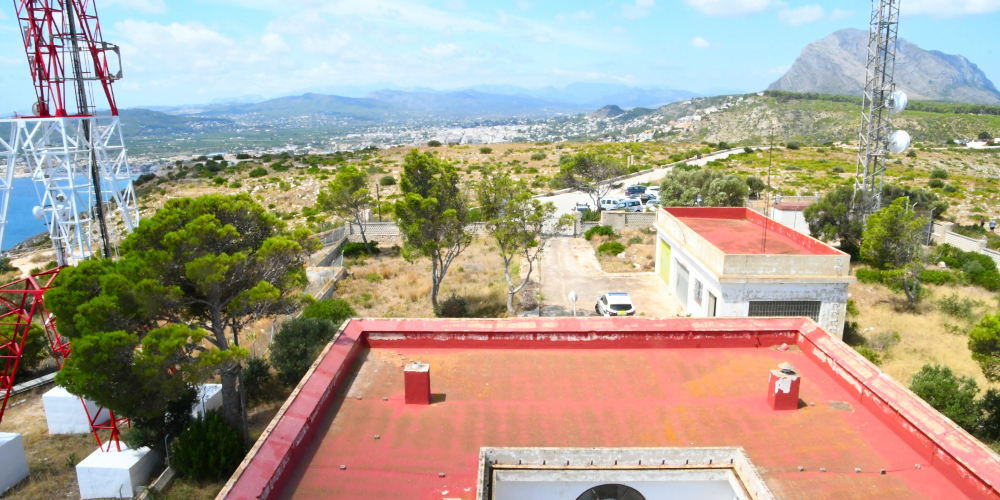 Tuesday 2nd February 2021 | MIKE SMITH
Xàbia Council has awarded the drafting of the final project for the fitting out of two buildings in the Cabo de San Antonio Lighthouse for public use and the implantation of a Visitor Center for the Marine Reserve and the Montgó Natural Park to the Arquitectura y Urbanismo Estudio Boix SL of El Campello, whose offer was worth for 15,488 euros.
The tender was the best considered by municipal technicians of the 14 offers received during this public procurement process, which was initially tendered for 29,040 euros and also includes projects for environmental authorization, facility development, construction management, material execution and facilities, drafting of health and safety study and coordination of execution, programming and monitoring of quality control.
Now, the design studio has six weeks to prepare the plans for the reform of the property, which the Council has take on under concession for the next 15 years, and which it wants to promote as a space for public enjoyment and for environmental and marine dissemination.
The project, iconic for making a space as unique as the lighthouse public, contemplates the rehabilitation of both the building of the former lighthouse keeper and the annex for warehouses to turn them into an visitor center for the Marine Reserve and the Natural Park of the Montgó. From the government team, after obtaining the concession of the lighthouse and thus ending the threat of its privatization, steps are also being taken to take control of the adjoining building, known as the "semáforo", to also use it linked to the environment and technology.
According to mayor José Chulvi, Xàbia has an important heritage and it is especially exciting to revalue spaces such as these, due to their strategic location in Cap de Sant Antoni and their unique character, "and thus convert them into assets both within the tourist offer as for the necessary environmental education ".
---