Company claims it can build municipal swimming pool for less than 4 million euros
Three companies have bid to construct the long-awaited swimming pool with the offer from Ferrovial currently top of the pile.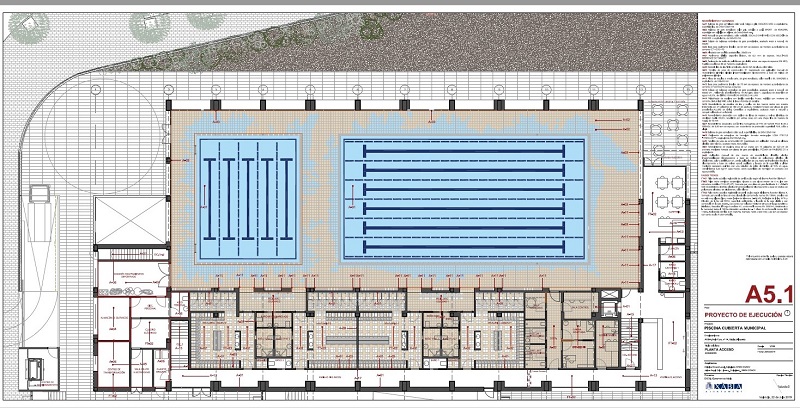 Wednesday 19th May 2021 – CARLOS LÓPEZ with Mike Smith
---
The contract award panel in Xàbia has asked Pavasal to justify the price is has offered in its bid to build the long-awaited municipal swimming pool, a request that XAD has learnt has not yet been met by the Valencian construction company.
According to minutes published by the Contracting Platform which includes the economic bids made by the three construction companies to build the infrastructure, Pavasal offered 3.90 million euros, compared to 4.76 million euros offered by Ferrovial and 4.67 million euros bid by Contratas Vilor. The contract award panel considered the offer from Pavasal to be "abnormally low" for a contract that has an estimated budget of 5 million euros.
Along with the economic bids, the contract award panel also considered the time required to build the swimming pool; Pavasal has claimed that it can complete the project in 18 months, Ferrovial in 16 months and Contratas Vilor would need 26 months.
Pavasal has bid hard for the project and, after the first technical evaluation stage, it has been placed second behind Ferrovial (85.20pts) with 81.40 points. Contratas Vilor find themselves in third place after their technical evaluation was way off the requirements.
Pavasal bid hard for a project, which after the first filter, that of the evaluation of the technical proposal put him in second place. It was Ferrovial's proposal that got the best score with 85.20 points, compared to Pavasal's 81.40. In third place, the technical memory of Contratas Vilor was far away.
This week, the council has completed the re-location of the municipal paddle courts to the sports area of Les Mesquides, clearing the area behind the sports pavilion ready for the construction of the swimming pool.
---
Related Links
---
Information Source

---