Closure of long-standing bar opens doors to traditional bakery at Ca Ortuño
Local chef and baker turns pandemic disappointment into a new and exciting start.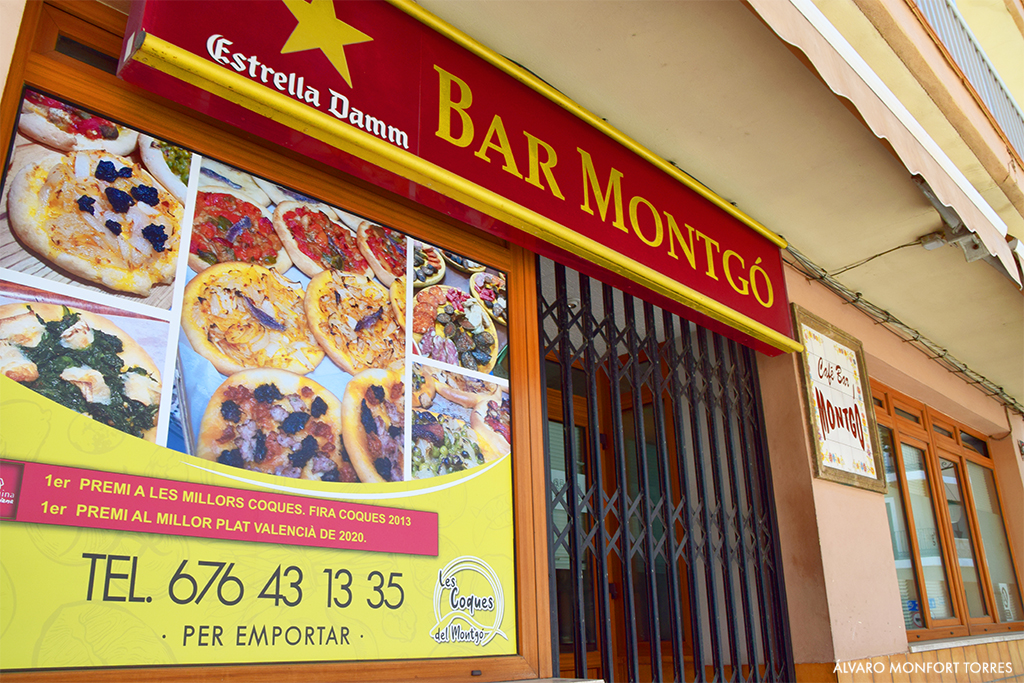 Monday 10th May 2021 – ÁLVARO MONFORT with Mike Smith
---
Recently, Bar Montgó, an icon of the most traditional gastronomy of Xàbia, closed its doors. Francisco Javier Vallés Ramis (most commonly known as Sisco with everyone in Xàbia) took over the reins of the bar almost 20 years ago and, in recent years, they have been inseperable. Its two floors treasure countless stories and anecdotes. But these have not been easy times for lifelong trading. The pandemic has been a long-running check and there are not many alternatives. There are those who choose to weather the storm as best they can and others who have decided to end years of hard work. Sisco has chosen to carry everything he has lived and learned and start all over again. And to start living quietly.
Sisco is a chef by profession and his life is closely linked to the hospitality industry. He explains that he grew up in the kitchen of Bar Saragossa in his hometown of La Xara. At the age of 14, his family moved to Xàbia and his parents took over the kitchen of the Toscamar Restaurant. "I did my homework sitting on a keg of beer in the kitchen of the bar with my mother," he recalls. "And at the age of 12 or 13 I started making my first paellas, not at the level of now obviously," he jokes.
He considers his time at Bar José (behind Correos) as a "great education" of which he has many fond memories: "He treated me like one more child and I can only have words of gratitude to the whole family." The same appreciation he feels for the Moragues family who own the place he has run for two decades. The experience is a degree and with the knowledge he acquired with José Antonio López, he set out to fight and sweat his own business. Like many neighbours, luck came to him at the hands of the well-known winning lottery of the Brotherhood of Jesus of Nazareth that left a tidy sum of cash in many homes in the municipality at Christmas 2003. At first he went into a partnership with his brothers, but in time, he ended up staying in charge of the business.
Bar Montgó has been a forerunner in the specialization of the gastronomic menu and in giving a twist to the usual creations in a bar. A fact that, more and more, is glimpsed in the traditional establishments of the municipality that advocate to simplify the typical menus that included tapas, rice, fish, meats, pastas etc; in the search for the most ingrained local cuisine and highlighting the local product. Sisco was concerned with applying the knowledge he had acquired in other establishments and offering tapas and dishes that went beyond the tone of a conventional bar.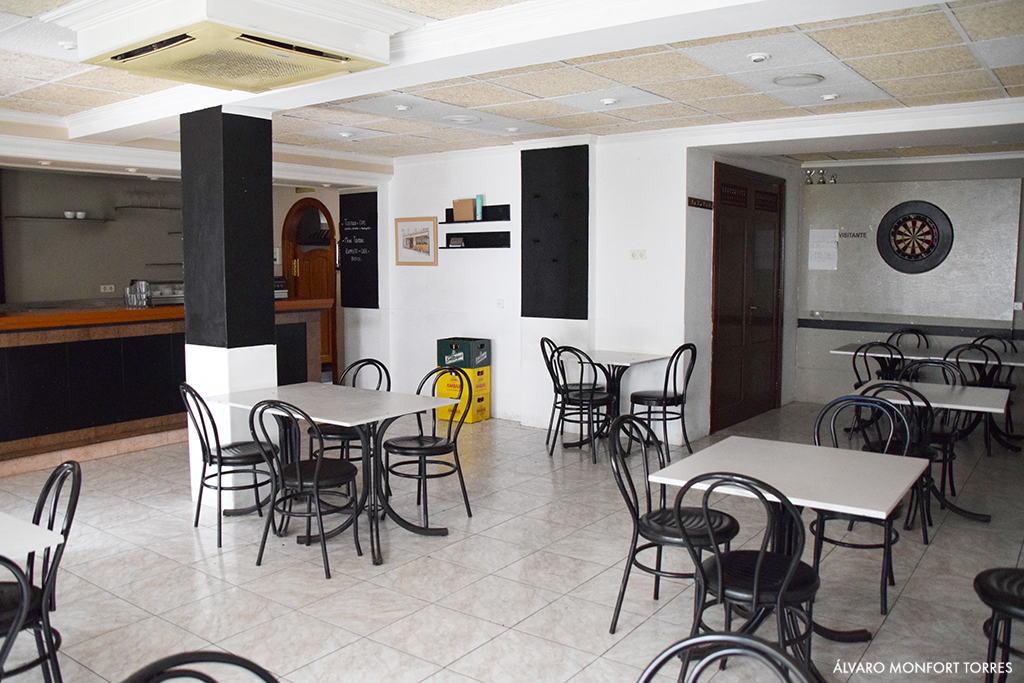 Since 2012, Bar Montgó and its staff have been a kind of "mothers and fathers" of the quintos and quintas of the Fogueres de Sant Joan offering them not only a caterer of varied meals and dinners, but also advice, maintenance and cleaning of the casal etc. "We have tried to get the presidents to have fiestas," Sisco said, a service that Vallés also has fond memories of because, from what was apparently a simple work relationship, great friendships have emerged that last over time.
His relationship of eight uninterrupted years with the festive youth of Xàbia resulted in the formal entry of Bar Montgó in the world of catering services at a higher level than he had been doing. But not only with the protagonists of the festivities of each edition, but also with those quintessential regulars to its establishment year after year.
Sisco was also president of the Xàbia Històrica trade association and, during that period, along with Juan Luis Cardona (then councillor for Economic Development) he created the idea of bringing together all the hospitality venues in one place to show of their gastronomic expertise and the first tapas festival – tapeo – was born.
It has become a popular event "as if it were an Easter weekend" whose initial aim was to promote the participating establishments and, therefore, the cuisine that is concentrated in the unique old town. Bar Montgó was able to benefit from this initiative and attract a large audience motivated by, among other offerings, its coques de dasca that became included in its menu after becoming a success in the tapas.
In fact, during his time as president of the association, his own bar grew the most in all senses (staff, workload, influx of people, etc.). A few years of bonanza and economic prosperity that, paradoxically, were not so much on a personal level for Sisco: "Growing up is having time for you and finding a balance between the professional and the personal and at that stage it was not like that."
From being a meeting point for a younger audience on Fridays and Saturdays, the bar became home to a larger clientele by the time it began to specialize in tapas. Fewer people, but with longer after-dinner conversations. That's when the catering service takes on greater prominence and Montgó as such, goes into the background to become "the office of the catering company" focusing on morning lunches since at night it no longer opened its doors to the public.
This new facet has led them to be present in many places, not only in Xàbia, but throughout La Marina Alta. Events of all kinds from the smallest, through to more unique, to be present at larger events such as Montgorock. "Thanks to this, we have reached places that we would not have done otherwise," remarks Sisco.
But the pandemic has taken its toll on Bar Montgó. Sisco is very frank in this sense: "Knowing that, out of a capacity of 48 diners, you can only have 16 to meet the distancing requirements and that there are people who are regulars in the bar whom you cannot accommodate due to security and lack of space; it's very hard. Maybe I was walking around and I saw my regular customers having lunch in other places with an outdoor terrace and, when they noticed, they were the ones who told me in a hurry that when all this finished, they would return. I don't blame them, I would have done the same."
In this sense he is critical of the lack of solutions or proposals that have been received by establishments like his: "If you do not have a terrace, this is unsustainable today. When it was decreed that the terraces could be extended to ensure the distances between diners and that the occupancy rate would not be charged, many locals were relieved despite the circumstances; but those of us who do not have that possibility have not received any other alternative. I've taken a beating at the bar over the last year for not being able to serve customers as they deserve."
They say that when a door closes, a window opens. In this case, that new window is Ca Ortuño. And the breeze that is coming in through it is very pleasant and cool. Sisco does not seem to like the game of Bar Montgó. He has focused all his efforts on the new project he started with Tamara, his partner, and in which the pretension is "to be happy working together." At a calmer pace than the hospitality industry, but with all the sacrifice required by an artisan workshop (they get up at 4:45 am), they create the traditional coca of Xàbia and as well as artisanal bread and sweets, an alternative future that vindicates one of the greatest exponents of the local gastronomy.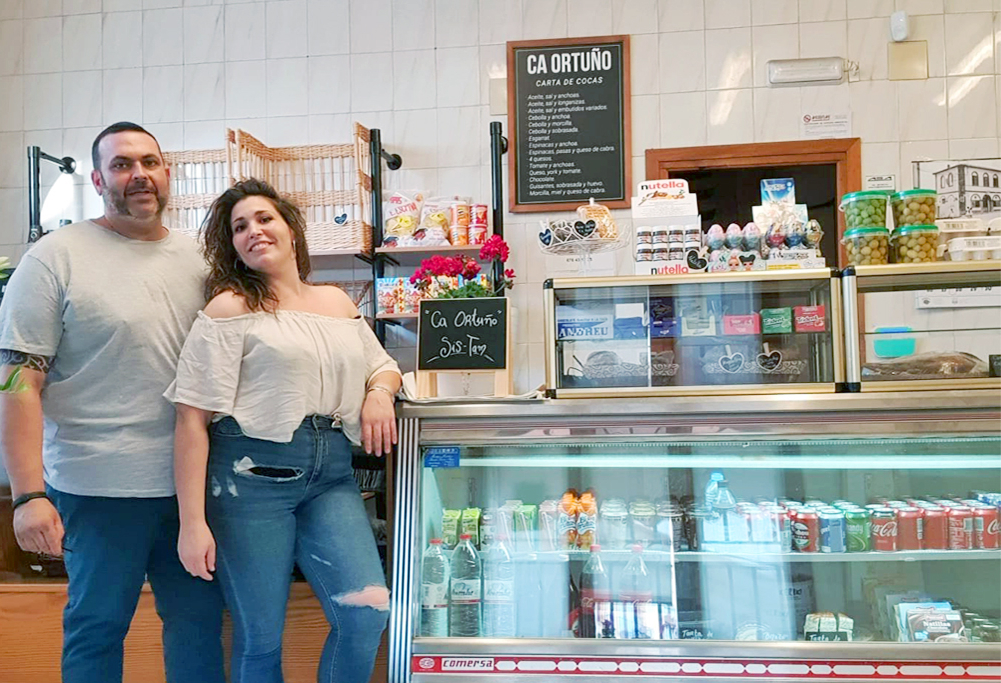 In fact, the coca has been their safe haven during the pandemic, creating a greater turnover as a bakery than as a bar with Bar Montgó. "They kept us afloat," he said. That, linked to the affection that Sisco has for the kitchen of before, means that he faces this change of direction without fear.
No wonder. Sisco has earned, by far, the right to be considered a benchmark in the preparation of this typical delicacy. Not in vain, in 2013, he won the award for the best coca at the I Fira de les Coques de Xàbia and, last year, representing La Marina Alta, he won the award for Plat Valencià de l'Any organised by the digital portal Cuina Valenciana with more than 5,300 votes.
His secret? Take the utmost care of the traditional recipe made by the elderly in the municipality and transfer it to the present with the same affection, and even update it with new ideas. "We have a lot to thank them for because, without being aware of it, they knew how to lay the foundations of the impressive gastronomy that we have today and to which we are continuously returning as one of our main signs," says Sisco.
Sisco and Tamara want to praise Xàbia through its gastronomy and its spectacular products. The products are their own (they have a small garden in which they grow the vegetables they use in their creations), whilst they turn to local suppliers in the municipality. And the traditional embutido is of local origin. In short, coca is 100% of the land. As always.
And why Ca Ortuño as the banner of this new stage and not a name in which he would be more easily recognized? "[The name is] out of respect for those who, for more than 40 years, have been working hard as a baker to offer some of the most delicious elaborations that have ever been found in Xàbia. Even at more than 80 years old, the other day we were given an enviable bread-making masterclass," he says cheerfully. "Older people still have a place in our society and a lot to teach us. As I am a guest at Pepe Ortuño's house, what less than to pay tribute to him ", he emphasizes.
The walls of Bar Montgó have witnessed the leisure, gatherings and celebrations of hundreds of residents of Xàbia. Sporting events of all kinds such as the European Championships with Spain's national side, the World Cup, the great races of Fernando Alonso. But, above all, he has lived the tireless effort and work of someone who has sacrificed a lot to give the best of himself. Neither fatigue nor frustration has ever diminished the kindness, generosity (and ultimately professionalism) of Sisco and his team. And that has translated into two decades of regular and grateful customers who, on some occasions, have even gone beyond that mythical wall that in every bar is the bar, to gain a niche in the heart of that great hotelier who came from La Xara. The pandemic has taken Bar Montgó away, but not Sisco. He continues at the foot of the canyon in a new stage in which he has chosen to prioritize, without neglecting what he is so passionate about.
---
Source

---