Beach bars, sunbeds and parasols to return from next week
Offers to occupy the three beach bars for the next four years reached 73,000 euros, a huge increase on the starting price of 15,000 euros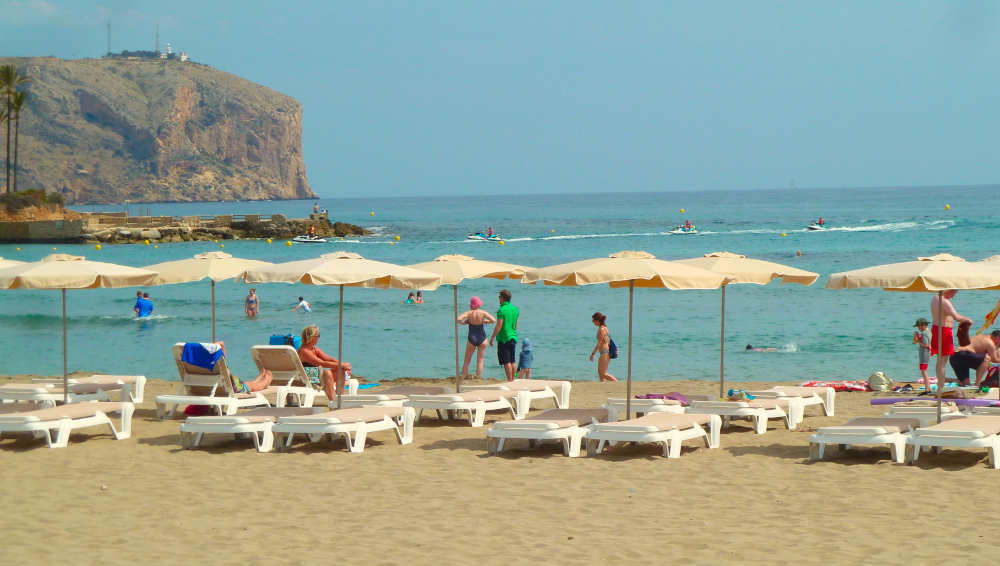 Tuesday 5th July 2022 – Mike Smith
Source: Ajuntament de Xàbia
Over the next week, the season services for the beaches and coves of Xàbia will finally be installed and available after the local council awarded the contracts for the concessions for the next four summers.
Three beach bars will be installed along the Primer Montañar between the port and the Arenal whilst the rental services for sunbeds and parasols on the beaches of La Grava and the Arenal as well as the coves of La Barraca-Portitxol and Granadella. In addition, there will be two points for the rental of nautical sports equipment (paddle surf boards and kayaks on the Platja del Benissero and pedalos on the Arenal beach.
The successful bidders had ten days to formalize the documentation for the contracts and now, from this weekend, they can start to prepare and install their specific services along the coast of Xàbia, so typical of a summer season.
Beach Bars
The starting price for bids for one of the three beach bars along the Primer Montañar was 15,000 euros a year. As is always the case, the actual offers far exceeded that starting price and one company bid 73,000 euros for the position formerly occupied by Vive Bonito and around 58,000 euros for the position formerly occupied by Veleta. Other bids ranged from just over 27,000 euros to 40,000 euros. The third position is the one closest to the Parador (formerly Mintt).
Sunbeds and Parasols
Bids for the contract to provide the sunbed and parasol service on the Arenal beach ranged from 243,000 euros to 208,000 euros; for providing the service in the Granadella cove, bids ranged between 41,000 euros and 26,000 euros; in La Barraca-Portitxol between 15,000 euros and 9.000 euros; for the beach of La Grava, 13,500 euros.
Nautical Rentals
For the rental of pedalos in the Arenal, one company offered 32,000 euros so, assuming that the documentation was all in order, the service will be provided by Seawolf Team. For the windsurfing along the Primer Montañar, there have been several offers, including one from a well-known local company for 25,250 euros.
---

---