Bars and restaurants can open until 10pm from Monday
President Ximo Puig announced modifications to restrictions as country faces last two weeks of national state of alarm.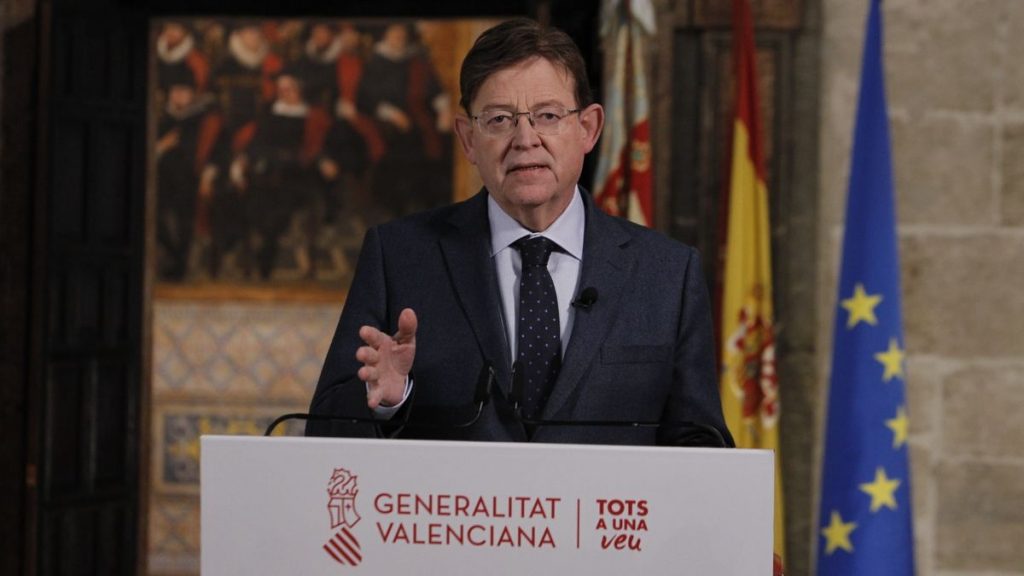 Friday 23rd April 2021 – Compiled by MIKE SMITH
The president of the Generalitat Valenciana, Ximo Puig, announced on Thursday evening a handful of modifications to the restrictions imposed to fight the spread of the COVID-19 infection, one of which is an extension to the opening times for bars and restaurants in the region. They will come into force on Monday and remain in place for at least 15 days.
As the health situation in the Comunidad Valenciana continues to remain low – the latest update (359) released yesterday shows that the 14-day IA rate for the region is 40.10, well below the national figure of 232.55 – the regional government has declared that the hospitality sector can extend their closing time from 6.00pm to 10.00pm with capacities remaining at 100% on outside terraces and 30% indoors with maximum table occupancy staying at six people.
However, the night curfew remains as before, beginning at 10.00pm and therefore citizens need to be at home by that hour unless they have reasonable justification for doing so. One of those reasons is travelling to or from work so hospitality sector workers will be able to travel if they can prove that they are doing so at the end of their shift and one of the most common ways of doing to so is carrying a letter from the employer. Travelling home from a bar or restaurant as a client is not a justified cause so it is recommended that enough time is put aside to travel from the bar or restaurant and reach home before 10.00pm.
Non-essential shops will also be able to open a couple of hours later, until 10.00pm, but the capacity limitations have not been changed. However, once again, the night curfew means that this late opening is somewhat symbolic rather than economically advantageous.
For cultural activities, capacity limitations have been increased from 50% to 75% of the licensed capacity of the venue, whilst ceremonies and celebrations have been increased from 30% to 50% of the licensed capacity of the venue.
The Comunidad Valenciana remains closed although there is unrestricted movement between the three provinces. Those who want to enter or leave the region can only do so with justified cause, such as work, education and healthcare. The Generalitat has opted to maintain this closure until the end of the national state of alarm on May 9th.
All other measures remain as before. A maximum of six people can meet in public areas (inside or out) and a maximum of two "social bubbles" can meet in private homes and outside spaces. The wearing of masks, the need to maintain social distancing, and the use of disinfecting gel all remain in force.
These new measures apply from 00:00 on Monday 26th April and will remain in force for at least 15 natural days.
---