AUTHORITIES OPEN INVESTIGATIONS INTO RECENT FIRE OUTBREAKS
Several fires in just a few days suggests that they might be deliberate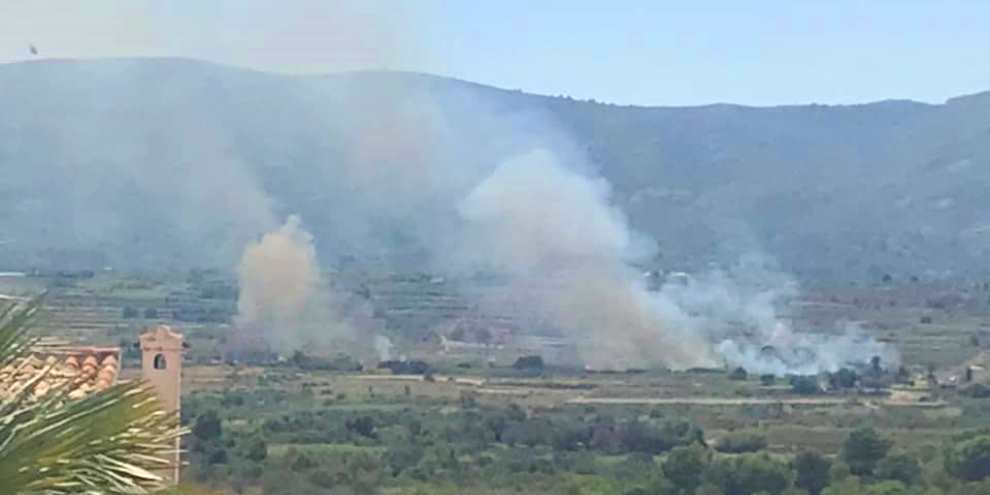 The Guardia Civil has joined forces with the regional government to open investigations to determine if an arsonist has been responsible for up to seven fires that have broken out across the Marina Alta over the past few days. Yesterday Tuesday fire-fighters had to deal with two infernos in the local area, one close to the CV-734 Gata road during the afternoon and a second later in the evening alongside the road that winds down to the Cala de la Granadella. The fact that both these fires occurred close to a road suggests that they may have been started deliberately.
Several fires broke out across the region over last weekend. A blaze in Rana de Gata de Gorgos on Saturday afternoon destroyed the iconic 30 metre high eucalyptus tree that had been planted over a century ago whilst it was ruled out that a fire which broke out in the same place on the following day was caused by re-ignition of the original flames. On Monday flames engulfed trees and bamboo cane in Les Valls del Montgó, close to the Jesús Pobre road and the El Gaucho restaurant, an inferno which saw all available fire-fighting units deployed, including air assets.
Yesterday (Tuesday), a fire broke out on the border of Xàbia and Gata de Gorgos, once again close to the CV-734 Gata road close to those which broke out in La Rana over the weekend before a blaze destroyed a number of trees alongside the winding road that leads down to the Granadella cove. Both were extinguished through the hard work of professional fire-fighters aided by volunteers from the Protección Civil and ISVH Balcon-al-Mar as well as airborne assets. These fires are in addition to blazes in Orba, Xaló and the Vall de Laguar which have broken out over the past few days.
A spokesperson from the regional fire-fighting unit said that although the amount of land being burned was similar to previous summers, the simultaneous nature of the fires has become worrying and there is growing evidence that they have set deliberately due to the short time in which they have occurred and the location of the outbreaks. However, on the other side of the coin, the representative added that many fires are not intentional but are down to human negligence, such as the uncontrolled burning of stubble or other agricultural waste, and reminded that it is prohibited to burn such waste until October and then authorisation must be requested.
The most serious fire of the summer so far in the Marina Alta was ten days ago in the Vall de la Gallinera which destroyed 158 hectares of valuable natural heritage. Over the same weekend, fires broke out in Castell de Castells, Els Poblets, El Verger and Vall de Laguar as well as Castell de Guadalest in the Marina Baja.