As infections rise again, Christmas measures must be observed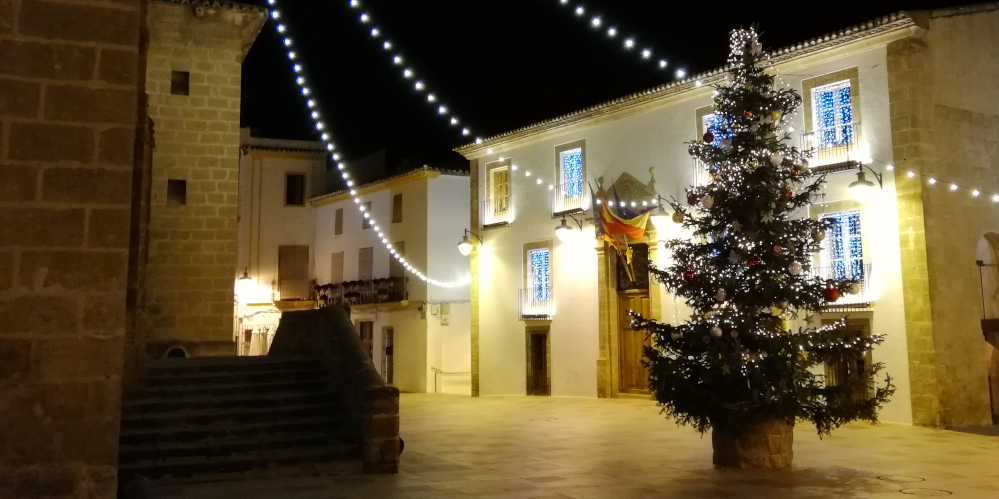 Wednesday 16th December 2020 | MIKE SMITH
Christmas 2020 is going to be a lot different, there's no escaping that fact. Infection rates are beginning to rise again across Spain, in particular in the Comunidad Valenciana, and Prime Minister Pedro Sánchez has today warned that the Government will not hesitate to tighten up special restrictions for the festive period if the situation demands it.
"The best way of preventing infection is for each one of us to act as though we were infected, because we don't know if we are. Let's enjoy Christmas at home, let's go out just on essential business, let's observe hygiene and social distancing measures. Let's not throw our efforts overboard. It is entirely up to us to prevent a third wave."
At the moment, the Government's advice for the festive period is to comply with all the protective measures that have been put in place to reduce the risk of infection spread; face masks, hand hygiene, social distancing, and good natural ventilation. And the safest scenario is to stay at home over the festive period, to keep social interaction to a minimum, and avoid unnecessary meetings.
There are three factors which should be considered; interaction, location, and execution – who will you be meeting with, where will you be celebrating, and how will you be doing so.
Interaction
There will be a 10-person limit (including children) on social interactions on December 24th, 25th, 31st, and January 1st, and authorities are recommending that the gatherings should be within the same household bubble. On other days, the limit is six people.
The Health Minister Salvador Illa has also confirmed that close friends are those people with whom you share "strong bonds of affection". El Pais reports that "some 31% of coronavirus outbreaks recorded in Spain are caused by this kind of gathering, mainly between family and friends."
Household Bubble: This is the best option as the risk of infection is almost reduced to zero – but not quite. Consider using online video communication platforms such as Skype and Zoom to exchange festive greetings with family members and friends.
Interaction with another Household Bubble: Meeting with family or close friends in another bubble relies on trust that each group has been protecting their own bubble by reducing social interaction with others, otherwise the bubbles will be at risk.
Social Interaction outside of the bubble: Consider meeting in an open space, such as a public park or beach, to meet with friends to exchange gifts and festive greetings. Even a terrace outside of a bar or restaurant would reduce the risk of infection spread so long as all the necessary measures are followed, such as the wearing of face masks, observing proper hand hygiene, or reducing the time you spend together.
Self-Isolation and Testing: If you want to meet with family and close friends outside of your household bubble, each person in the group could consider a period of self-isolation of between 10-14 days before the gathering to avoid social contact with others. If you don't fancy that, then taking a PCR or antigen test just before the gathering would be an alternative but it should be noted that a negative result does not necessarily mean that the risk has been reduced.
The fewer people that you interact with, the better. Each person outside of the bubble simply increases the risk of infection between the group due to their own individual work and social interactions outside of the group. Social gatherings with different groups increases the risk even further.
Location
Staying at Home: Staying at home in your household bubble will reduce the risk of infection since the danger of exposure to those outside of the home is all but eliminated. This is the recommended option.
Outdoor Terraces: Outdoor spaces are a better option when meeting with other people outside of your household bubble as it reduces the risk of infection, provided that all necessary measures are observed, such as proper hand hygiene, good natural ventilation, and reducing the time spent together.
Enclosed Spaces: Meeting inside with people outside of the 'Household Bubble' is not recommended, especially in bars and restaurants where there are too many unknown factors, such as the health of the waiting staff, etc. Private houses are better but, in all cases, the space must be well-ventilated, face masks must be worn, proper hand hygiene observed, social distancing maintained, and the time spent together reduced.
If you want to celebrate the festive period with close friends outside of the 'Household Bubble', to meet with them to exchange presents, have a chat, then consider meeting in a well-ventilated open space, such as a public park or a bar/restaurant terrace. Face masks must be worn at all times, hand hygiene is essential, whilst the time spent together should be kept to a minimum. And, remember, eating and drinking in the street is not permitted except in designated areas, such as terraces. And botellones are definitely out.
Execution
Lunches and Dinners: The normal festive dinners need to be adapted to the situation. The sharing of food and drink should be avoided; no salads, snacks or dips in the centre of the table, no sharing of plates, etc. Everyone around the table should be spaced out as much as possible and remain seated; just one person should serve and clear the table to avoid crowding of people in the room or in the kitchen.
Inside, the building must be well-ventilated naturally by opening windows and doors – avoid air-conditioning which could re-circulate infected particles – and music should be kept at a low volume to avoid shouting.
---
Fernando Simón, the director of the Ministry of Health's Coordination Center for Health Alerts and Emergencies, said that: "We can celebrate Christmas. I'm going to celebrate it, but I'm going to do so safely. At home, we usually have 35 people, but not this year."
---
Information source: El Pais
---