Annual Open-Water Swimming Meet returns to the coast of Xàbia
The test will be held on June 27th and there will be three distances: 500, 1,500 and 3,000 meters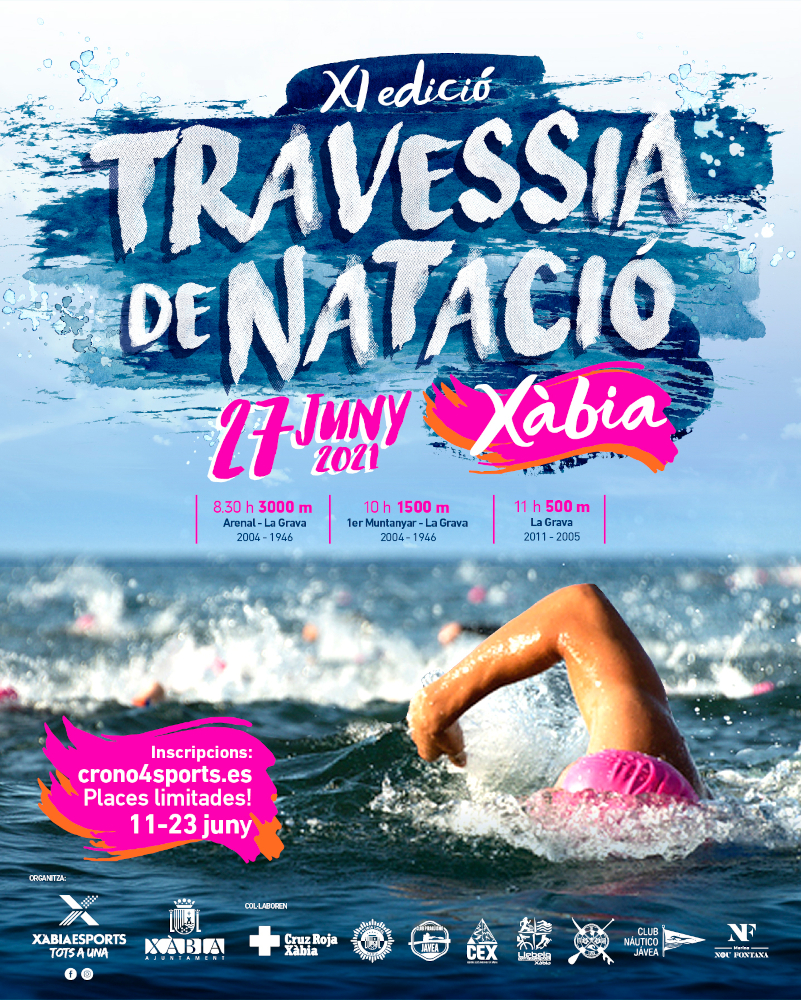 Thursday 10th June 2021 – PRESS RELEASE with Mike Smith
---
The Department of Sports is bringing one of its most popular events in the local competitive calendar, the Travessia de Natació, which will be celebrating its 11th edition on the morning of Sunday 27th June.
The competition will have three distances: the absolute category of 3,000 metres which starts on the beach of the Arenal, the medium distance of 1,500 metres, starting on the Primer Muntanyar, and the 500 metre category designed for young people and those who are starting out in swimming which will start on La Grava beach in the port, where all the categories will be finishing.
Due to the current health situation, places are limited. Registration, which can be made through the website www.crono4sports.es, will open on Friday 11th June and will remain open until Wednesday 23rd June.
Councillor Alberto Tur (Sports) explained that the pandemic has meant that this open-water swimming event has not been held since 2019 but Xàbia has opted to promote the race on a local basis, giving motivation to swimming fans, with the hope that competitive circuits will be able to return in 2022.
The event has the collaboration of Club Náutico de Jávea, Club de Atletismo Llebeig, Centro Excursionista de Xàbia, Club de Piraguismo, Club de Surf and Marina Nou Fontana, in addition to the Cruz Roja and the local police force who will ensure that the event has all the necessary health precautions and guarantees.
---