Services installs barrier that will regulate vehicle access in Plaza Celestino Pons
This is the second phase of the scheme to pedestrianize the square and surrounding streets of the indoor market and church.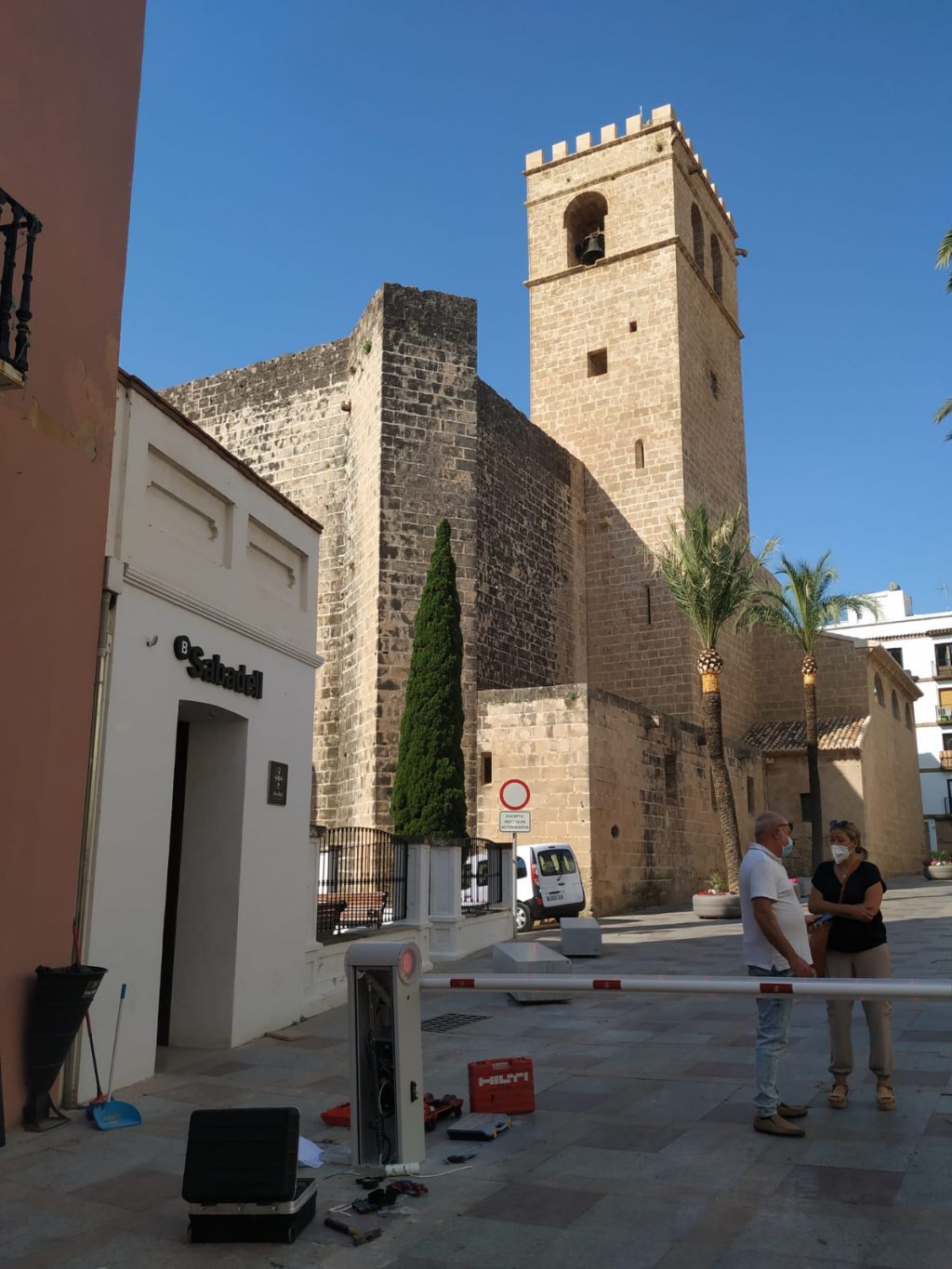 Thursday 10th June 2021 – CARLOS LÓPEZ with Mike Smith
---
The Department of Services has installed a barrier with which it intends to regulate vehicle access to Plaza Celestino Pons in the heart of the historic centre of Xàbia, a further step by the local council in the objective to pedestrianize the surrounding squares and streets of the indoor market and the church of San Bartolomé.
For the moment, the barrier will remain in the raised position until an opening schedule has been developed as well as access protocols for residents and business owners in the indoor market, including the loading and unloading of vans and lorries.
This is the second phase of a process that began a few weeks ago with the installation of huge flowers pots and concrete benches to limit the parking of vehicles along the wall of the church.
The final phase will be the installation of a number-plate reading system which was announced by the local government last September.
Related Links
---

---