Annual festive 'Elf Run' raises more than 1,000 euros for charity
Some 60 elves, one Grinch and an Easter Egg took part in the annual charity Elf Run in the Arenal.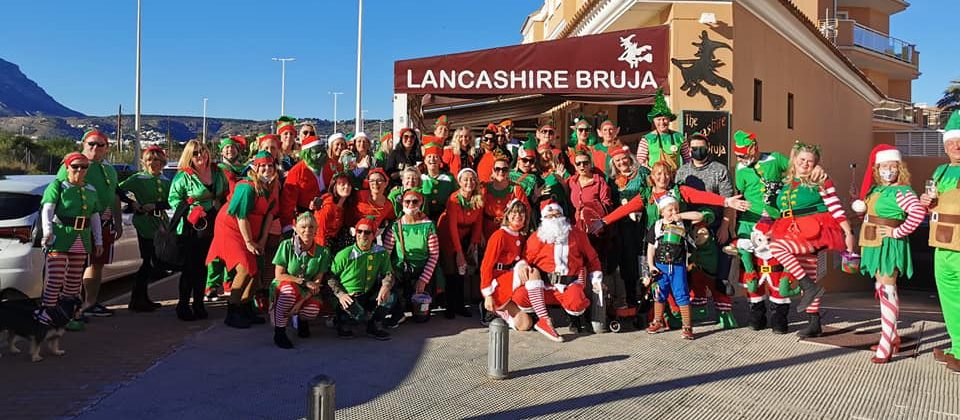 ---
Thursday 16th December 2021 – MIKE SMITH
---
A total of 1,066.72 euros was raised for charity during the Lancashire Bruja's Elf Run last Saturday 11th December, an annual event that was able to return this year after the enforced cancellation in 2020 due to the ongoing pandemic.
Owners Stephen and Christina – Mr and Mrs Claus – were able to mobilize 60 elves, 1 Grinch and an Easter Egg for a fantastic afternoon full of quiz questions, letter hunting, bucket shaking, and the all-important Christmas carol singing.
Mr and Mrs Claus led the entourage around the Arenal zone, visiting the participating bars of Digby's, Richmond, Kings and Canela, as well as Geographic Bar which allowed them to have a much-appreciated pit stop on the beach before the carols around the Christmas tree.
The winners of the quiz were the 'King Elves' whilst the winners of the Bucket Collection were 'Elfin-Hell' (Ria and Marie).
Stephen and Christina thank everyone who took part part and donated on the day. All money raised will be heading to the Raquel Paya Special Needs School in Dénia.
---
New Year's Day Charity Swim 2022
Lancashire Bruja's festive charity work doesn't quite end just yet. Depending on the health situation, the New Year's Day Charity Swim will be returning at 1.00pm on Saturday 1st January 2022.
Those brave souls who want to participate and help raise money for charity can pop into the bar and register. There will also be a collection jar in the bar for any spare coins that you might wish to donate.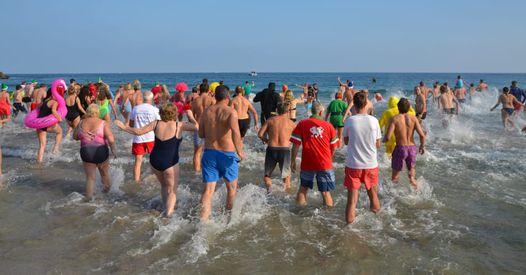 ---