An urban project on a plot of 6,892 sqm in Xàbia is put on public display
The proposal is just one of many projects proposed or in progress across Xàbia as the construction boom continues.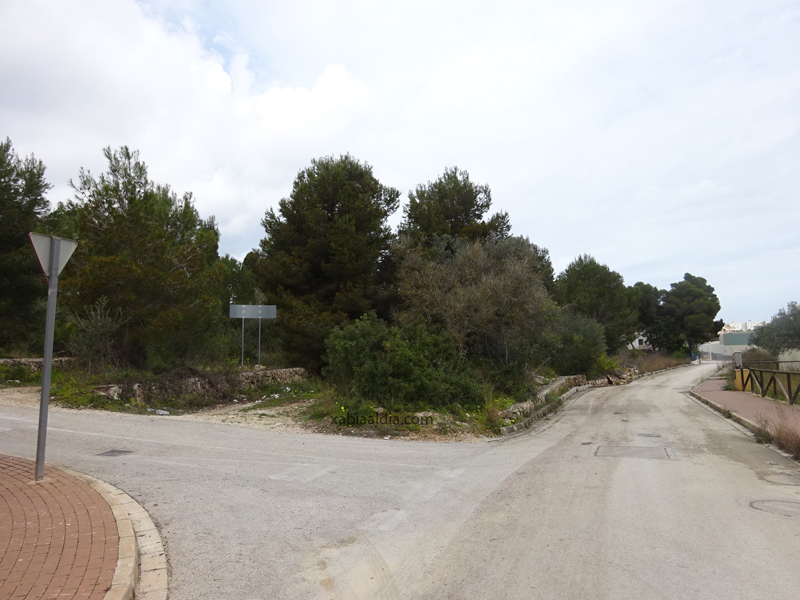 ---
Wednesday 9th March 2022 – Mike Smith
Source: original article – Carlos López (Xàbia AL DÍA)
---
Construction continues apace in Xàbia. Cranes puncture the sky across the town and, this week, the Official Provincial Gazette includes an announcement from the town council referring to an integrated action programme for a residential area behind the Consum supermarket which will be put on public display for 45 days. It is a project that has been in progress since 2020.
According to information published by the council, the area is known as Adsubia Cap Martí 5, and is one of the last undeveloped pieces of land remaining in this residential zone, comprising of about 6,892 square metres between Calle Arbocer, Calle Ginesta and Calle Farigola, opposite to the zone verde.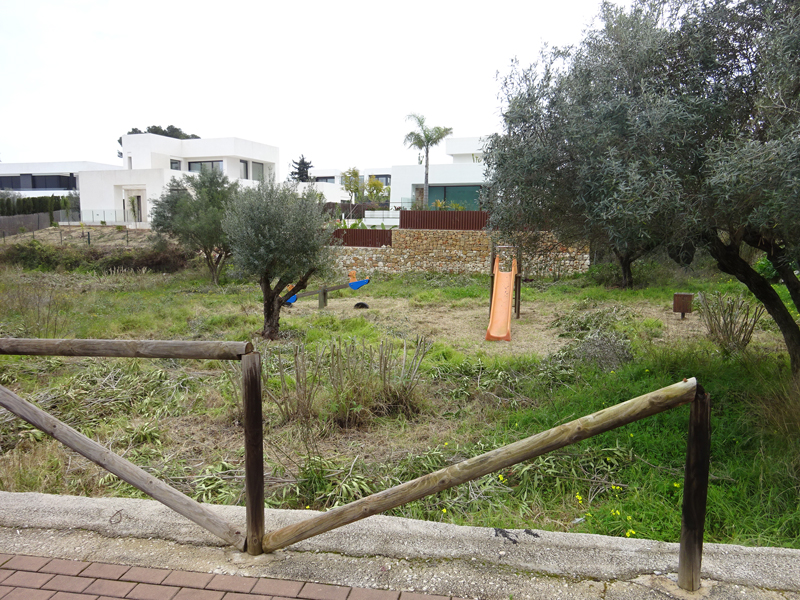 The technical information offered by the proposal doesn't specify what can be built on the land, although it states that the "lucrative" area is 6,460 square metres, which is what remains after removing 532 square metres for the road network, etc. However, it does indicate that it is "extensive residential land" on which to build villas or chalets.
The proposal also indicates that the promoter must invest 240,000 euros in urbanization costs of the development, most of which will be allocated to the road infrastructure.
The boom in the construction of rent-free housing continues
Along with the individual homes that are being built in many parts of the municipality, in particular in the Urbanización La Corona, cranes continue to appear across Xàbia.
On Avenida dels Furs, the construction of a residential complex promoted by a local developer has begun, whilst on Vía Augusta, a promotion poster has appeared for the residential complex of 37 homes by Ten Brinke and Rimontgó.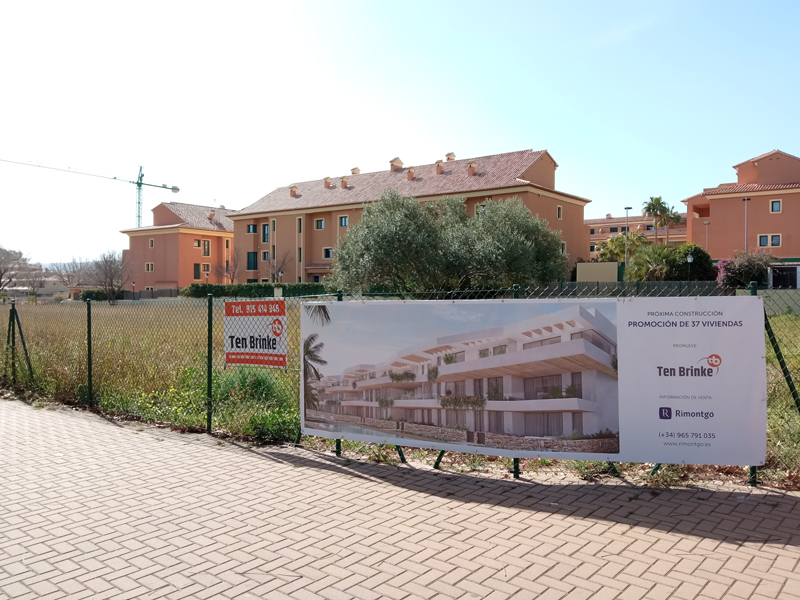 In the section of the same avenue closest to the Canal de la Fontana, the Metrolineal residential complex is beginning to take shape whilst the Marina Bay complex, promoted by Ten Brinke, has been completed, built on a plot sold off by the local council two years ago.
On Avenida del Arenal, Promociones Jávea is building another new residential complex on completion of the Beach Trade Centre business centre which already has some of its premises entering the opening phase.
Finally, on the third line of the Arenal – Calle Rennes – Inversiones Rams has completing the construction of Edificio Rennes, which it is promoting along with Olivares Consultores.
---
---