AMJASA tenders for improvement works for Ambolo and Balcón al Mar
The municipal water company will renew a total of 12 km of pipes, which represents 2% of the entire network.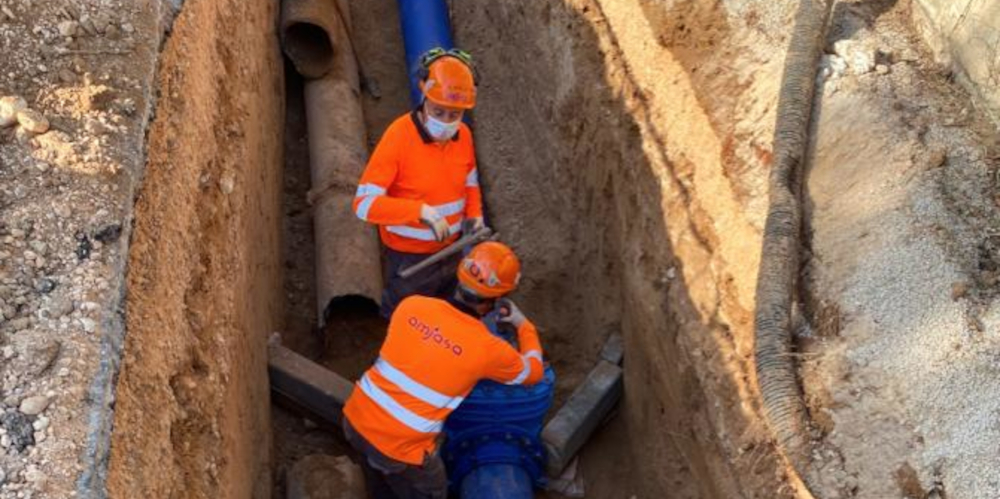 Friday 4th December 2020 | MIKE SMITH
The board of directors of the municipal water company AMJASA has approved to put out to tender a project to renovate part of the water distribution network in the southern area of Xàbia.
This improvement work, valued at 128,383 euros, will be carried out in the area of Ambolo and Balcón al Mar and included in the 2020 works plan after obtaining the relevant permit from the Alicante Provincial Council since the work will affect a road which is managed by them.
The board has also agreed the award of three other projects: the renewal of the network in Moixeta and Carretera de la Guardia will be carried out by Manuel Francisco Terres Belmonte for 77,685 euros; the renewal of the network in Carretera de la Guardia has been awarded to Categor Obras y Proyectos with a budget of 89,222 euros; and the renewal of the network in Carrasquetes-Castellans will be carried out by Santcreu SL for 59,617 euros.
In total, AMJASA expects to have replaced a total of 12 kilometres of network by the end of the year (up to now, 10 kilometres have already been completed) which represents some 2% of the network, an objective set by the company in its annual plan to be able to offer the best service to its subscribers and increase performance and efficiency.
---