AEMET Weather Warning: Potential for heavy rain and hail overnight tonight
The warning is valid from 4.00pm this afternoon until 6.00am tomorrow morning.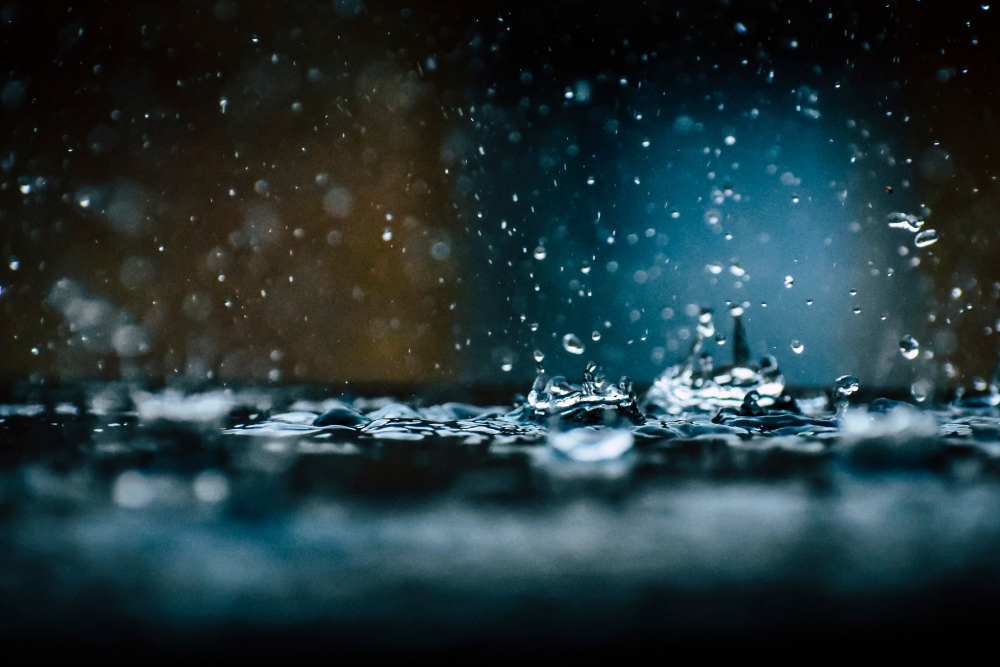 The state meteorological agency AEMET has issued a YELLOW weather warning for the potential of heavy rain which could be accompanied by hailstorms valid from 4.00pm this afternoon (Tuesday) until 6.00am tomorrow morning.
AEMET forecasts that, at any point between between those hours, there is a 40%-70% probability of intense rainfall with accumulations of up to 20mm in one hour which could be accompanied by storms that could bring hail and strong gusts of wind at times.
The issue of this warning doesn't mean that these severe conditions will definitely affect us; they could be locally intense in some places but not affect other places just a few kilometres away. However, the forecasts do suggest that there is a potential risk that they may happen and that the population should be aware and make the necessary preparations (see below).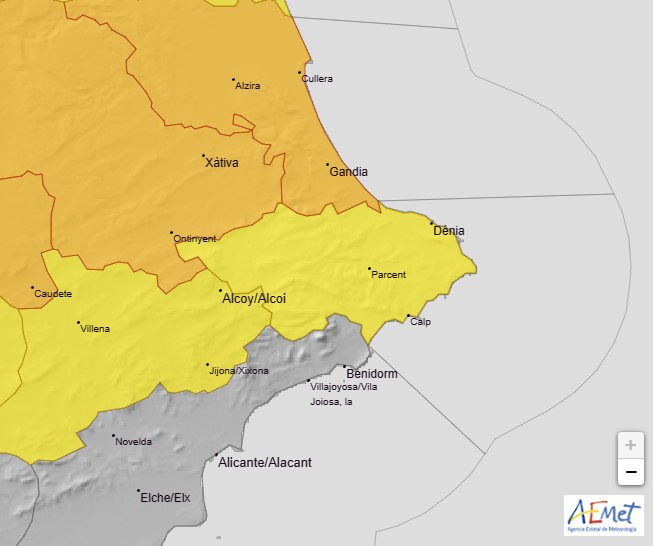 BE PREPARED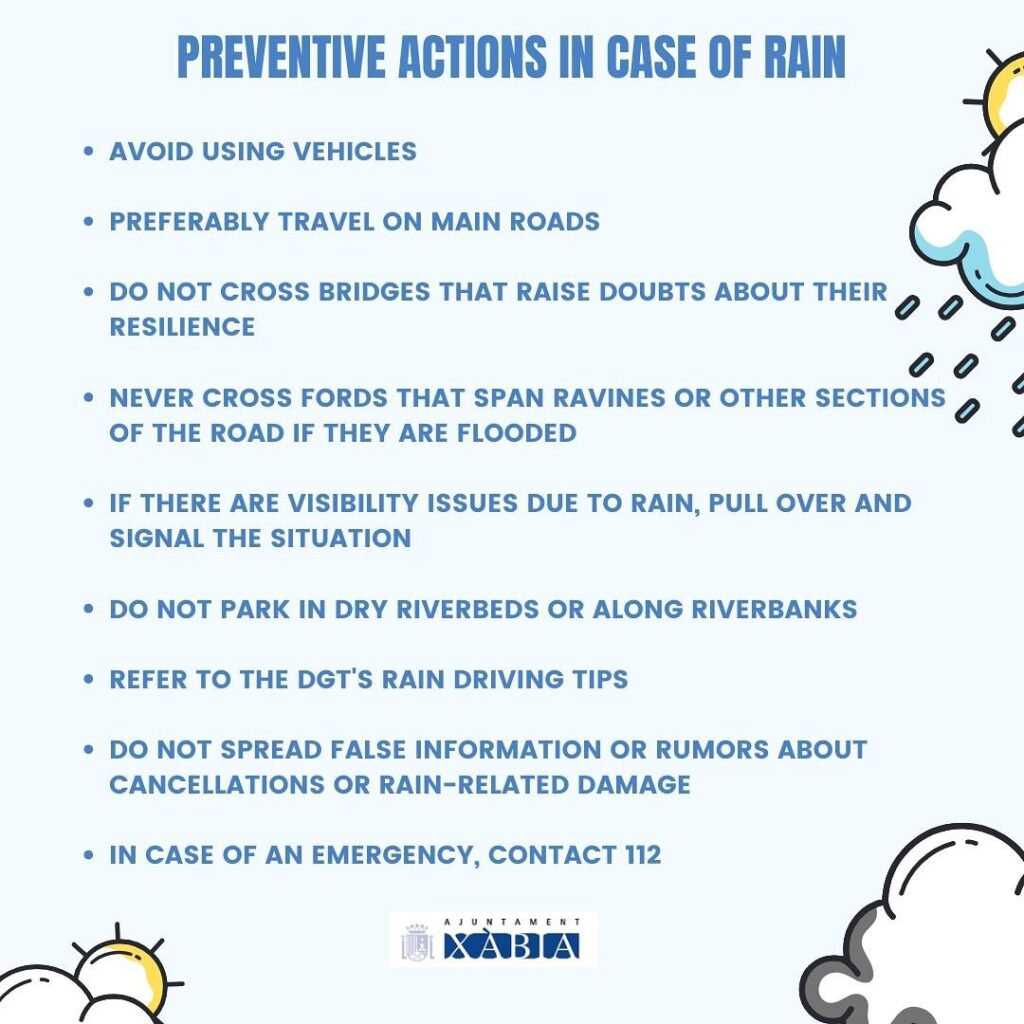 If you have time, check your drainage system as guttering can often become blocked by leaves and other debris, especially over the recent summer months when we have had very little rain.
It's also worth checking the seals around doors and windows. Silicon can degrade over time, especially in the high temperatures that are often experienced here in Spain.
Don't forget to bring in cushions and stack chairs and sunbeds safely in a corner. Intense downpours can often be accompanied by strong gusts of wind so it's best to be prepared rather than spend time searching for cushions, etc. across the local neighbourhood.
If you live in a low-lying area or a zone which is prone to flooding, you should always consider the worst-case scenario. It is good advice to prepare a flood plan with a list of useful contact numbers (local council, utility providers, insurance company) as well as an emergency flood kit which should contain emergency cash and credit cards, medication and prescriptions, insurance documents and other important paperwork. It is always a good idea of getting in the habit of keeping important documents or sentimental items off the floor and consider storing in a waterproof container.
---
---