9 euro charge for parking in Granadella and Portitxol during the summer season
The local council will be voting at its next plenary session to established a parking fee, a proposal supported by 57.7% of those who responded to a questionnaire during the public consultation phase.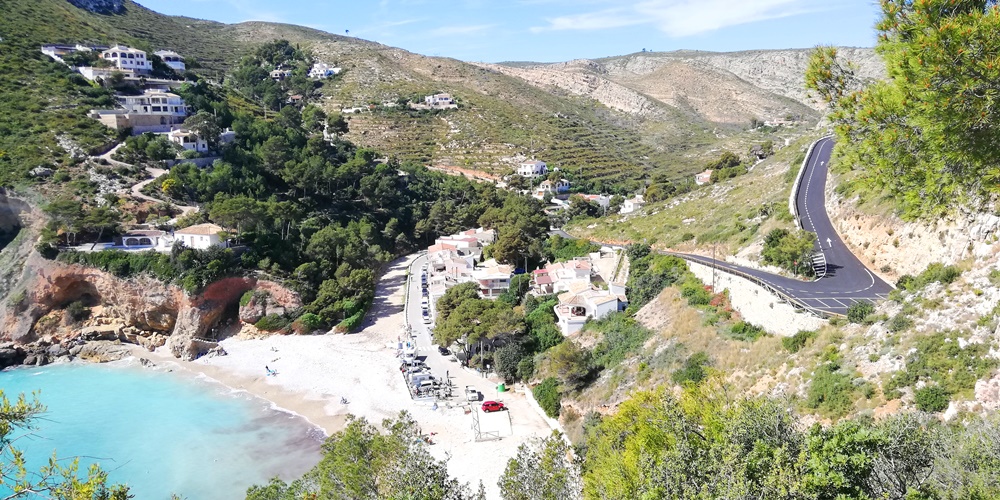 ---
Friday 22nd April 2022 – Mike Smith
Source: press release – Ajuntament de Xàbia
---
The local council will be voting at its next plenary session to enable a parking fee during the summer months in the surroundings of the popular coves of Portitxol-Barraca and Granadella.
The proposal is to establish an "orange zone" system which will charge a single payment of 9 euros per day to park between 9.00am and 7.00pm in these coves, active at the same time as the security surveillance and access control services – from June to September 30th – and will make available a total of 190 parking spaces, 130 in Cala de la Granadella and 60 in Portitxol. This parking fee will only be charged on motor vehicles such as cars; motorbikes, scooters and bicycles will be able to access this zone for free.
In addition, the local council is also planning to provide a bus service to the coves, providing an alternative option to driving and there will be a 25% discount for registered residents of Xàbia.
The implementation of a parking fee in these popular natural spaces aims to promote sustainability, reduce traffic, and promote collective transport as well as improve safety. The charge will also help fund the expenses incurred (in personnel and material) by the local council which has controlled access and capacity to these coves since 2017 and have been fully funded by the local government.
Prior to proposing to establish a charge, the local council opened a phase of citizen participation to gauge public opinion and just over 200 people responded to a questionnaire. Some 78% agreed that the council needs to control parking in these coves whilst 57.7% supported the idea of doing so through a charge for parking.
Related Link
---