12 sailors from CN Jávea honoured at the Sea of Champions gala
Club Nautico Jávea was placed third in the Comunidad Valenciana with the most successes during 2022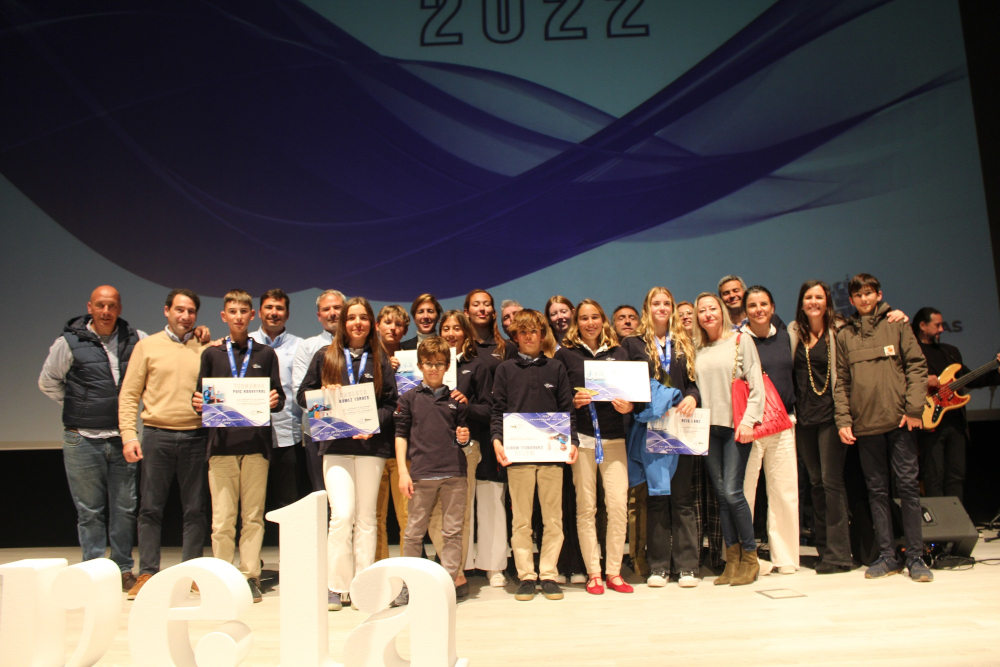 Wednesday 8th February 2023
Mike Smith
Twelve sailors from Club Nautico Jávea were honoured at the weekend at the Gala "Un Mar de Campeones" organized by the Comunidad Valenciana Sailing Federation to recognize the sporting successes of sailing sailors.
The gala was held at the Panoramis Business Centre in Alicante where José Luis Boronat, Mateo Carbonell, Lucy Crosbie, Carlota Gómez, Raul Martinez, Julia Martínez, Pablo Momparler, Alex Ortega, Begoña Pérez-Manglano, Elena Pérez-Manglano, Nando Puig and Arantza Reig took the stage. All of them reaped great successes during the 2022 season both at the regional, national and even international level.
Among the most outstanding successes achieved during the past season by the Club's sailors:
Elena Pérez Manglano was third in the European team optimist championship
Alex Ortega was the best in the Youth Formula Windsurfin Foil European Championships
José Luis Boronat was Spanish Funboard and Slalom Foil champion
Carlota Gómez, Fernando Puig, Elena and Begoña Pérez Manglano were national team optimist champions
Mateo Carbonell, Raul Martínez, Carlota Gómez, Elena Pérez Manglano, Fernando Puig and Begoña Pérez Manglano were regional team optimist champions,
Arantza Reig and Lucy Crosbie were regional 420 champions
Pablo Momparler was first in the regional cup of Bic Techno 293
Julia Martínez was the best in girls in the regional cup and the regional championship of Bic Techno 293 sub17.
The successes of these sailors place Club Náutico Jávea in the top three of the best yacht clubs in the entire Comunidad Valenciana for results obtained, behind Real Club Náutico de Valencia or Real Club Náutico de Torrevieja.
---
---