1.1 million euros put aside for two new aid packages for local businesses and sectors affected by pandemic
On Friday a plenary session will be held to approve the terms and conditions of the Recuperem Xàbia II aid packages.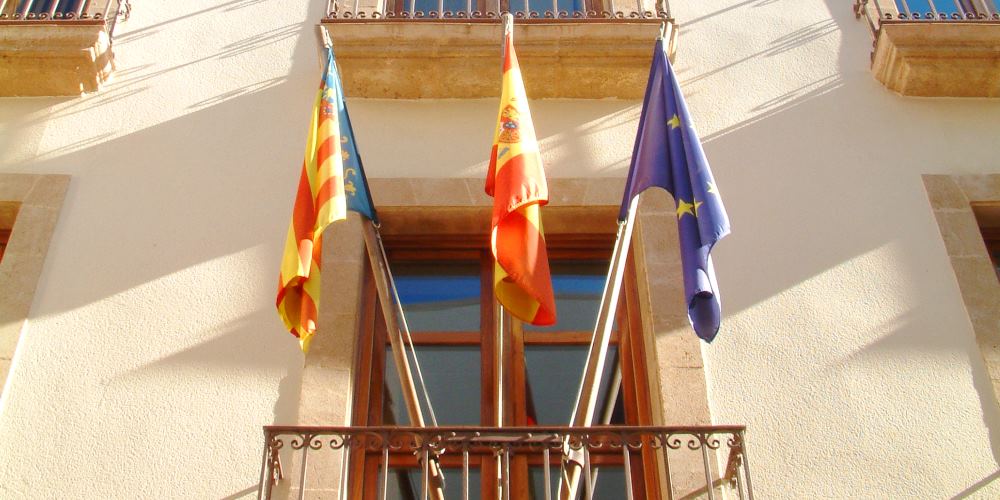 Wednesday 7th July 2021 – PRESS RELEASE with Mike Smith
---
This Friday, Xàbia Council will be holding an extraordinary plenary session to discuss and vote on the terms and regulations of the economic aid package Recuperem Xàbia II, which is aimed at the self-employed and SMEs based in Xàbia that provide services related to public and private celebrations as well as other sectors that were left out of previous aid packages, such as clothes stores, perfumeries, home and household goods, textiles and restoration, leather goods, art galleries, toy stores, florists, massage therapists, make-up artists and beauticians, sweing, hairdressing, beauty salons, teaching academies and teachers. In addition, SMEs with less than 10 employees who work in the hospitality and catering or cultural sector are included (see image below).
If approved, there will be a 30-day public consultation period after which the application period will open.
Some 600,000 euros has been put aside for these grants, which will be a minimum of 2,000 euros each, whilst another 500,000 euros has been reserved in parallel for the second phase of another line of funding linked to the Parentesis II regional plan which is also in the preparation phase and for which the application period will open soon.
The beneficiaries of this aid have been highlighted by the Generalitat Valenciana and it is specific to graphic arts companies, jewelers, beverage and tobacco wholesale and retail stores, pastry shops, haberdashery, corsetry, stationary and bookstores, shoe stores, handbags or leather articles, watches, press, photographic services, launderettes, and the rental of consumer goods.
Councillor Ximo Segarra (Treasury) explained that the two packages provide coverage to a large part of the small business and service companies which have also been affected by the crisis and that were left out of the previous Paréntesis package.
As before, the Council advises applicants to present the maximum justification of eligible expenses since, although the minimum aid is 2,000 euros, in the event of a surplus, the entire budget will be distributed proportionally among the beneficiaries.
For more information and advise, interested parties can email recuperemxabia@ajxabia.org.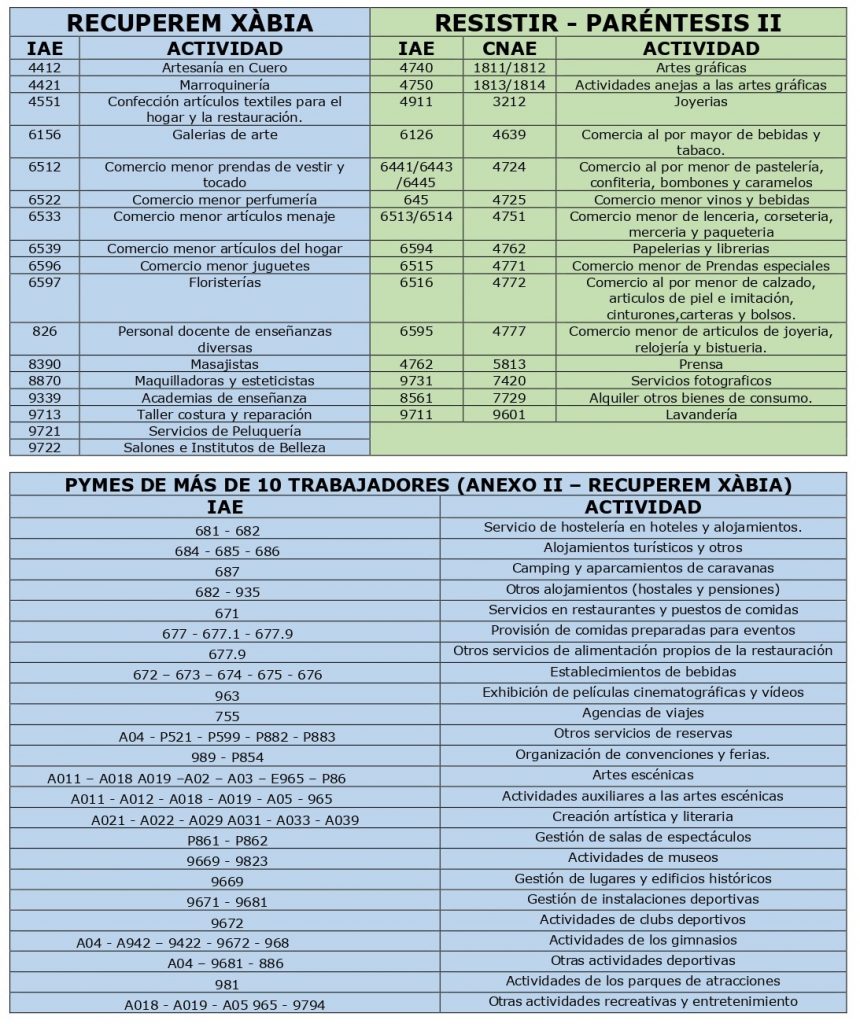 ---