Xàbia's Pablo Ivars achieves bronze medal for Spain in MBT European Championships
Ivars finished tenth overall with a time of 2h 49m 20s.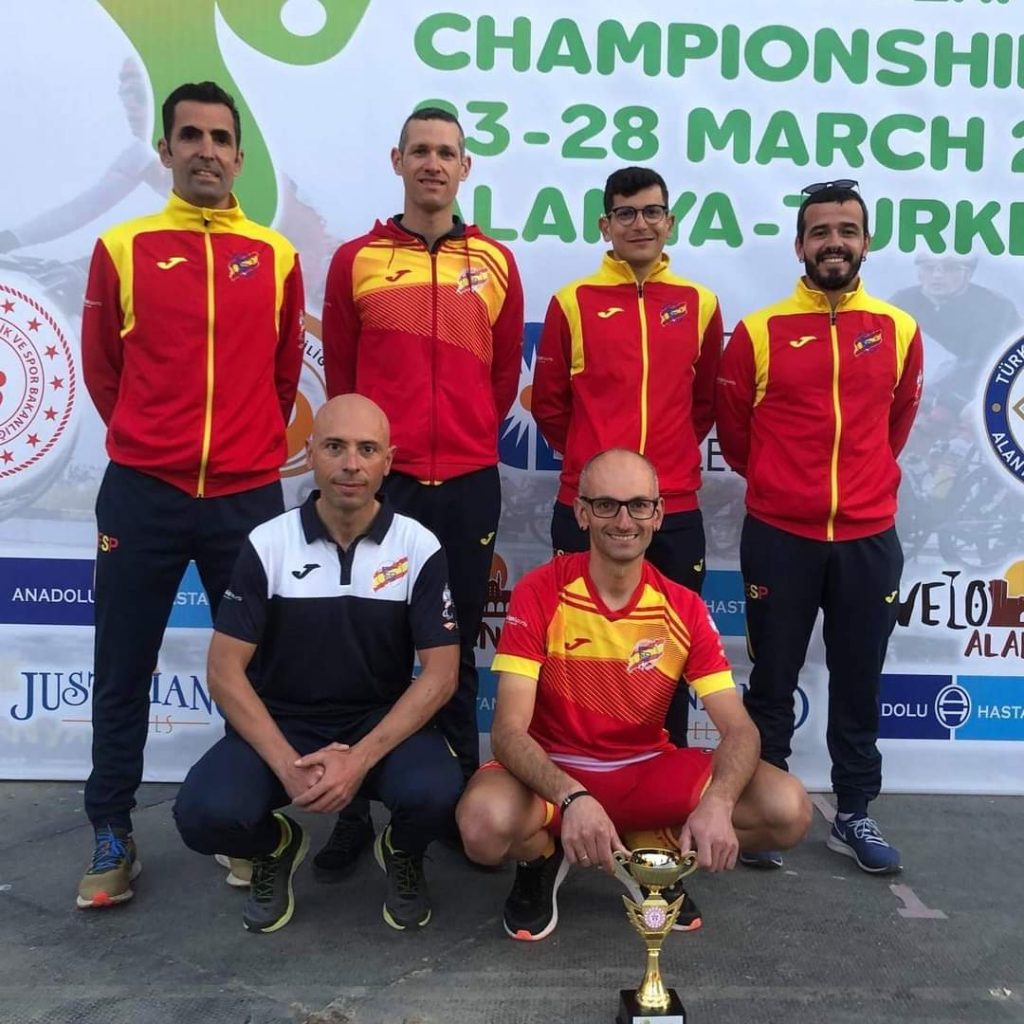 Tuesday 30th March 2021 | CARLOS LÓPEZ; translation MIKE SMITH
Spain has achieved third place in the European Deaf Cycling Championships held this weekend in Alanya, Turkey, a team that included the xabiero cyclist Pablo Ivars as well as his coach Adrián Peris, also from Xàbia.
Ivars participated in the championships together with Antonio Marín, Sergi Jurado and Carlos Granados, in addition Peris is part of the technical team of the national selection.
The xabiero managed to be the tenth best overall and the second best Spaniard, completing the route in a time of 2:49:20, the same as his companion Antonio Marín who finished ninth.
On his Facebook page, Ivars showed his satisfaction at getting the bronze medal with his teammates and that he was going home "with a suitcase full of experiences" as well as "more eager than ever to continue sharing pedaling with my MBT friends and colleagues".
---
Click below to read the original article in Spanish on Xàbia AL DÍA

---