Xàbia's Living Chess seeks protagonists for its 2022 return
The call for applications is this Saturday 28th May at the Commission Loreto casal in Calle Severo Ochoa.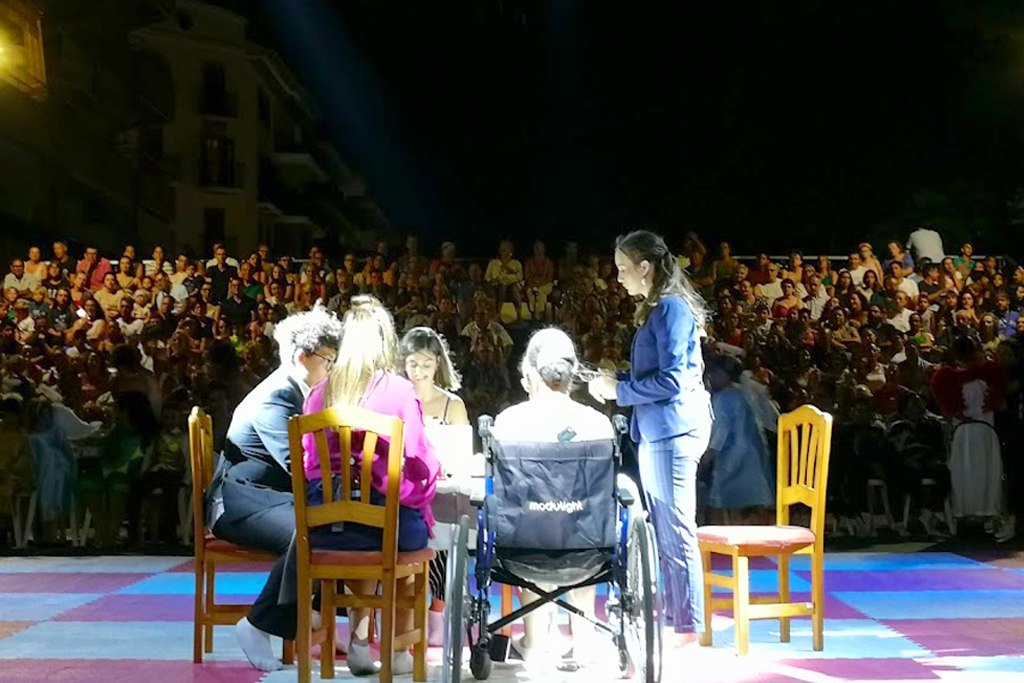 ---
Tuesday 24th May 2022 – Mike Smith
Source: original article – Xàbia AL DÍA
---
The Comissió de Festes Mare de Déu de Loreto is working on a new edition of Xàbia's renowned Living Chess event. which has been declared as a Festival of National Tourist Interest. After the break caused by the pandemic in 2020 and 2021, the commission and collaborators who work to organise the annual event, have resume the desire to offer a new edition in front of some 1,000 people who attend, each year, this genuine theatrical show.
Last year, on the occasion of the 25th anniversary of the creation of Living Chess, the Symphony Orchestra of the Centre Artístic Musical de Xàbia offered an extraordinary concert in which a journey through the history of these two and a half decades of existence was made through the scores that have set the tone and rhythm to each of the editions. There was also a small sample of the theatrical aspect of the initiative and the great creative work that more than twenty years of staging have entailed.
Now, in order to start the rehearsals for the 2022 performance, the commission has opened its call for the registration of all those children and young people from the municipality who wish to give life to each of the pieces on the board and the characters that will perform the plot of the new story. Not in vain, one of the main features of Living Chess is its pedagogical weight since it is the young amateur actors and actresses who carry the weight of the script and, while allowing the general public to reflect on issues of all kinds, demonstrate the personal learning carried out throughout the entire process.
Thus, this Saturday 28th May, the Casal de la Comissió de Festes Mare de Déu de Loreto (Calle Severo Ochoa in Aduanas del Mar) will open its doors to all those who wish to join this new edition. The organizers are looking for children and young teenagers from Xàbia between the ages of 8 and 15, who are curious, outgoing, art lovers, who like to perform and become other characters and have interpretive skills.
The call will be from 11.00am to 1.00pm and to receive more information, interested parties can email comissioloreto@gmail.com or visit the Facebook page of the commission.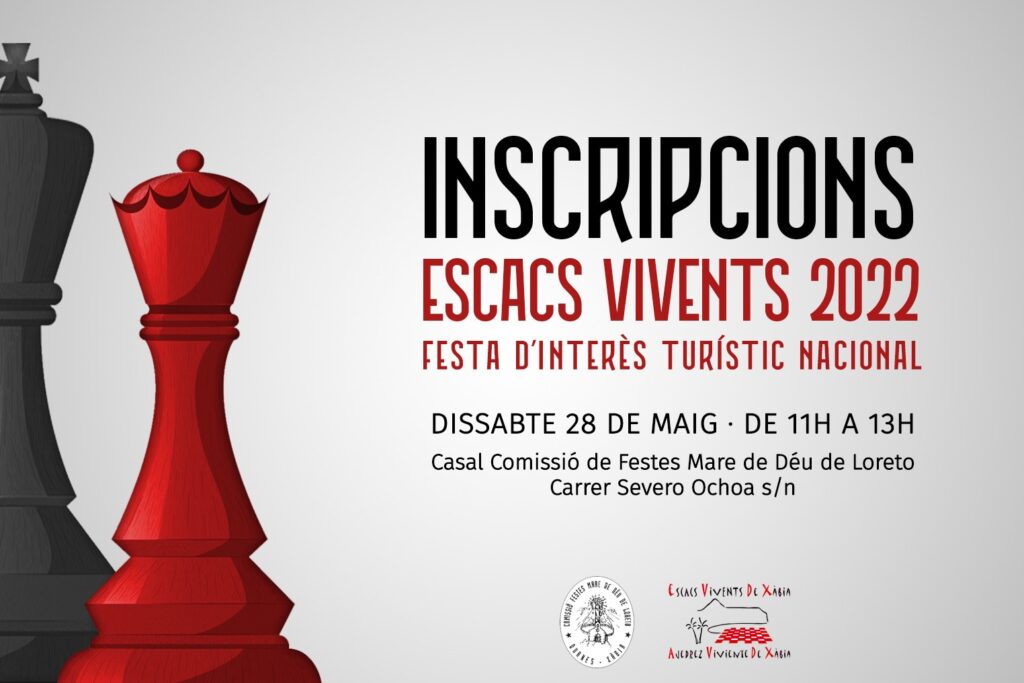 ---
---

---