Xàbia opens procedures to implement tertiary system to be able to reuse purified water for irrigation
The town hall brought together irrigators and agricultural organizations to discuss this process.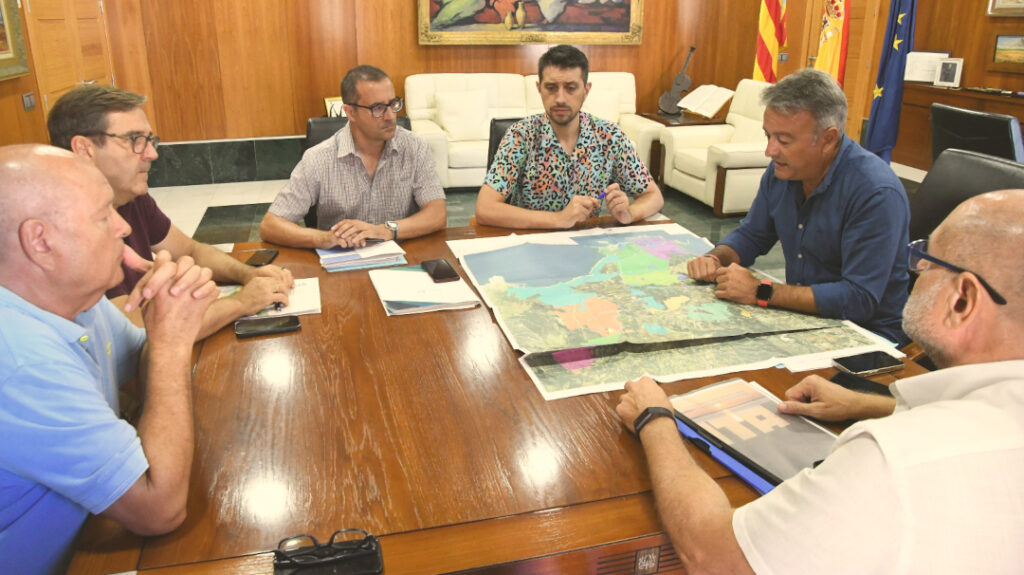 Wednesday 24th August 2022 · Mike Smith
Source: Ajuntament de Xàbia
The mayor of Xàbia, José Chulvi, held a meeting this morning with the Director General of Water, Manolo Aldeguer, and the manager of the Public Water Authority of the Communidad Valenciana (EPSAR), Juan Ángel Conca, to start the steps to implement the tertiary treatment of purified water in Xàbia.
At the moment, the Xàbia plant carries out a conventional purification treatment (which removes waste and dissolved organic matter). With the tertiary treatment, the pollutant load is reduced to zero, allowing its reuse as an alternative water resource, such as for agricultural irrigation, street cleaning or maintenance of green areas. This would be a very beneficial practice in the context of climate change, water stress and rising energy costs.
The meeting was also attended by the councilor for Water, Antonio Miragall, and the manager of the public municipal water company AMJASA, which will play an important role in this whole process to close the integral water cycle.
This meeting also discussed the problems experienced in recent months with the underwater waste outlet and EPSAR's forecast to restore the channel to the conditions prior to January 2020's Storm Gloria.
The steps that the town hall are taking in matters of water and management of the sanitation network will be presented tomorrow in an extraordinary session of the Municipal Agrarian Council, an advisory body in which the community of irrigators, professional organizations and agricultural unions are represented as well as all political parties with municipal representation.
The efficiency study of the purified water irrigation project will also be presented at the meeting.
---

---