Xàbia congratulates town band for the declaration honouring Valencian musical societies
CAM president Manolo Berenguer accepted a commemorative plaque to mark this special distinction.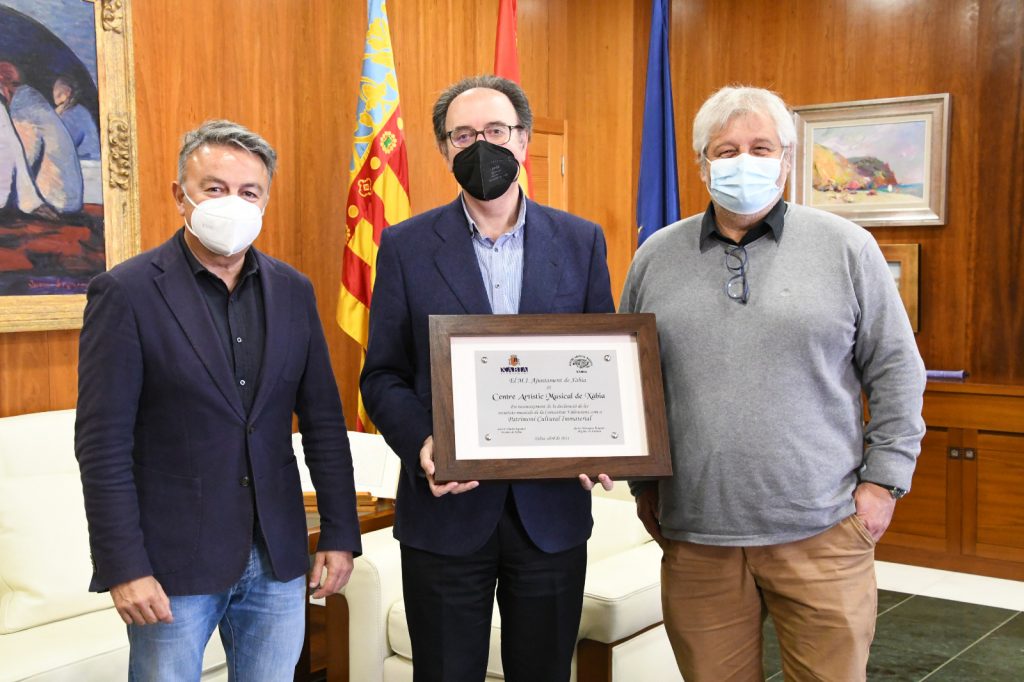 Friday 16th April 2021 | PRESS RELEASE; translation MIKE SMITH
The music societies in the Comunidad Valenciana are celebrating after the recent declaration by the Council of Ministers as a "Representative Manifestation of the Intangible Cultural Heritage" for their essential cultural role and for being an extraordinary associative and inter-generational relationship phenomenom.
Mayor José Chulvi and councillor Quico Moragues (Culture) expressed their congratulations to the 'Centro Artístic Musical de Xàbia (CAM)' on behalf of the municipality for this recognition, delivering a commemorative plaque to its president Manolo Berenguer and extending their congratulations to all the musicians of Xàbia.
---
During 2020, the musicians of CAM Xàbia paid tribute to the quintos, commission, municipal authorities, peñas, the residents and musicians, all Xabieros and Xabieras who had not been able to enjoy the Fogueres de Sant Joan fiesta due to the pandemic.
---

---