Xàbia activates summer forest surveillance campaign
The surveillance will be in operation from June 1st until October 12th and will be controlled by volunteers from the Protección Civil.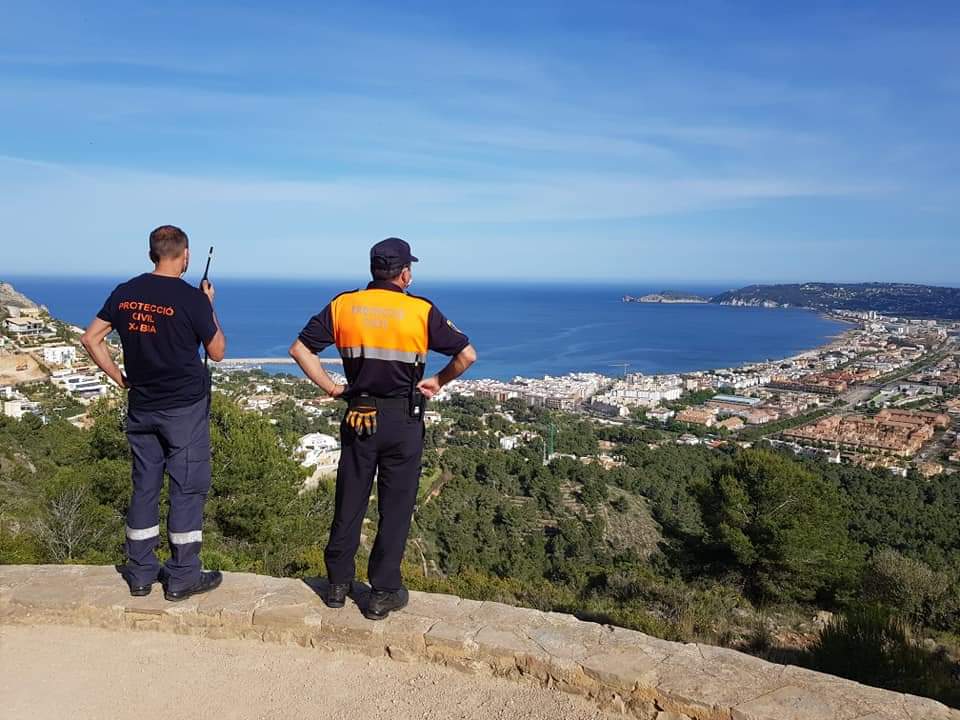 ---
Thursday 2nd June 2022 – Mike Smith
Source: press release – Ajuntament de Xàbia
---
The summer forest surveillance campaign started on Wednesday 1st June, an initiative activated by the Department of Citizen Security and Emergency Presentation that strengthens the firefighting means provided by the regional firefighting service which allows a rapid response to any forest fire that breaks out in the municipality and its surroundings.
The responsible councillor Juan Ortolá explained that the surveillance operation will be coordinated by the Protección Civil and will be split into two shifts, morning and afternoon, with a base team of eight volunteers per day, using two motor vehicles, which may be increased if risk levels rise to 3 (extreme risk).
The campaign will continue throughout the summer until October 12th. Surveillance will carried out from strategic points across the municipality which provide good visibility over the entire area of responsibility. In addition, surveillance work of the Montgó Massif will be carried out in conjunction with Dénia, Gata de Gorgos and Jesús Pobre.
Ortolá took the opportunity to remind both residents and visitors to the town that, with the start of meteorological summer, barbeques and paellas are banned in the Parque Pinosol recreation area until the end of September with these areas sealed off throughout the summer.
He also called on the public to take extreme precautions in the coming months when carrying out activities that may pose a risk of fire adding that its collaboration is also important to react as quickly as possible. For this reason, if a person sees a fire, they must urgently call 112.
---

---