Women rescued from Cala del Tangó after dislocation her shoulder
First responders from Cruz Roja collaborated with provincial fire-fighters to remove the woman and take her to the health centre.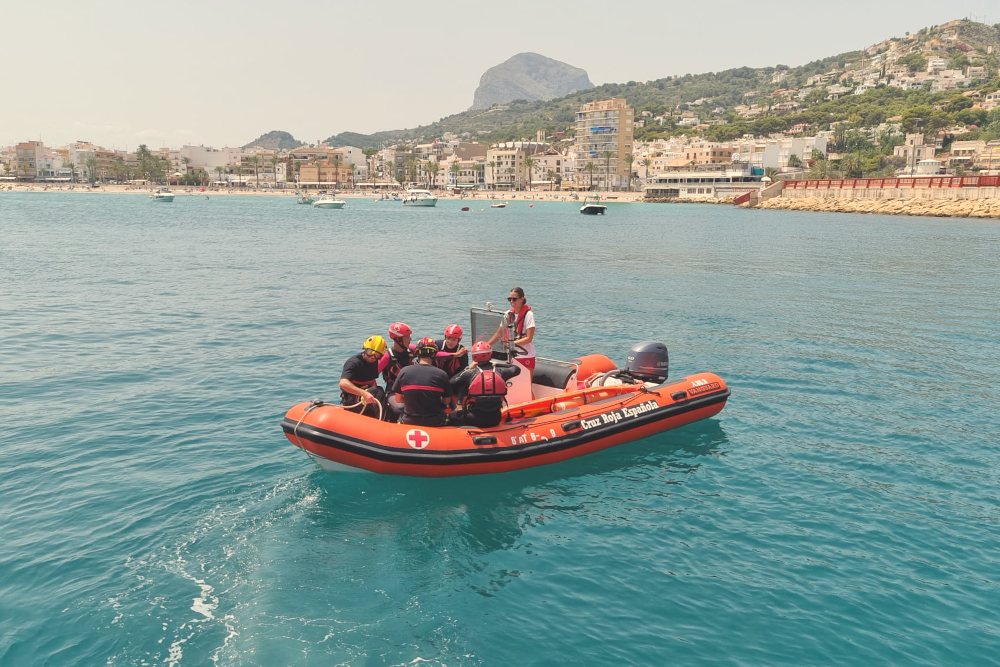 Monday 10th July 2023
Mike Smith
A rescue boat from the Cruz Roja rescued a 36-year-old woman who had suffered a dislocation of the shoulder in the area of Cala del Tangó/Pope on Saturday.
Cruz Roja first responders were mobilized alongside a team from the Provincial Fire Brigade after receiving notice from 112-CV. They arrived at the location of the injured and determined that evacuation could be made by sea, ruling out the need to mobilise a rescue helicopter.
The woman's arm was immobilized by the first responders and, after transferring her to the rescue boat, she was taken into to the harbour where she was taken to the health centre in Xàbia by a Cruz Roja ambulance.
---
---