Valencian government sanctions Xàbia for Ramblars fire
Kika Mata: "we have no record of any complaint" prior to this file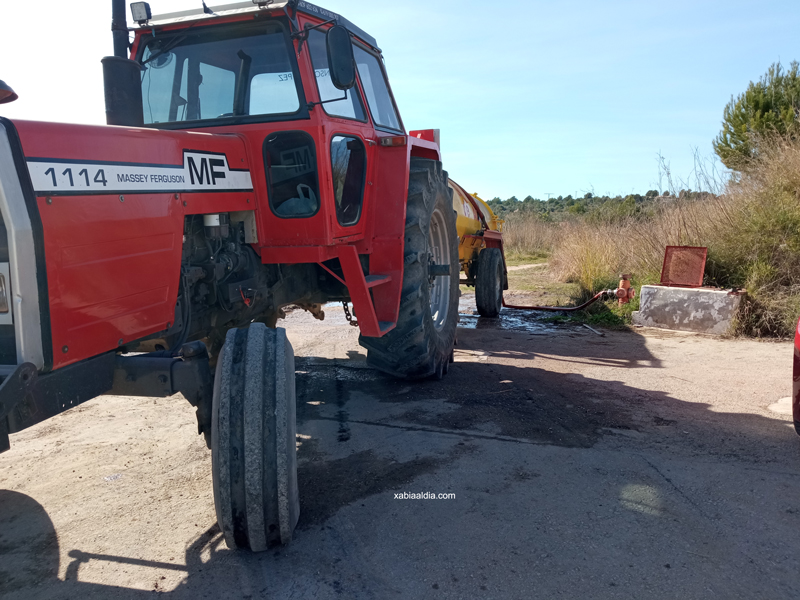 ---
Monday 11th April 2022 – Mike Smith
Source: original article – Carlos López (Xàbia AL DÍA)
---
During the last plenary session of the local council and subsequent revelation in Levante-EMV, the Ministry of Agriculture, Rural Development and Climate Emergency has opened a very serious infraction file against Xàbia Council over the Ramblars fire.
During the plenary session, the opposition side questioned the local government about a mayoral decree in which municipal technicians rejected the arguments put forward by the Ministry in its infringement file, communicated in mid-February.
In one of the parts of that decree, according to Levante-EMV, it is pointed out that the environmental agents "have proven that, in this transfer area, fire is used repeatedly to eliminate waste." And it details that on "at least fourteen occasions" it has been so.
For its part, in its arguments, the local government has alleged that "it has no record" that fire is used in the location and stresses that it is "a totally prohibited practice". And in another part it claims that the regional government is still processing the permit for the installation after the request formalized by the local council. It also stresses that there is a hydrant in the facility and "another 200 meters away."
In the plenary session, the councilor for Compromís, Vicent Colomer, referred precisely to this lack of consistency in the local government: "I am surprised that it is said that the fire is a one-off [incident]. There are seven complaints that do not appear with the council". The spokesman for C's, Enrique Escrivá, also questioned the local government about this issue in its plan to reinforce the security of the old landfill through an item in the municipal budget.
The councilor for Services, Kika Mata, explained that the Ministry had indeed sanctioned Xàbia, but stated "we have no record of any complaint" (prior to the 2022 file) since "we would have found out."
And she added "we have appealed because we consider that many of the things that are there (in the disciplinary file) are not correct. Everything is presented" and in that documentation "a technical project and the request for urban compatibility".
Xàbia AL DÍA is aware that the transfer plant/old landfill could be in an illegal position and has submitted a request through the transparency platform of the Generalitat (GVA Oberta) in order to access the real and administrative situation of the facility, but the regional government itself reported that the request for information through the Law of Transparency and Good Governance of the Community was not admissible and processed the request with another procedure "request for environmental information". And so we are. Waiting for them to clear up.
---
---