Valencia announces cautious relaxation of several measures in the region
New measures will come into force from Monday 15th March.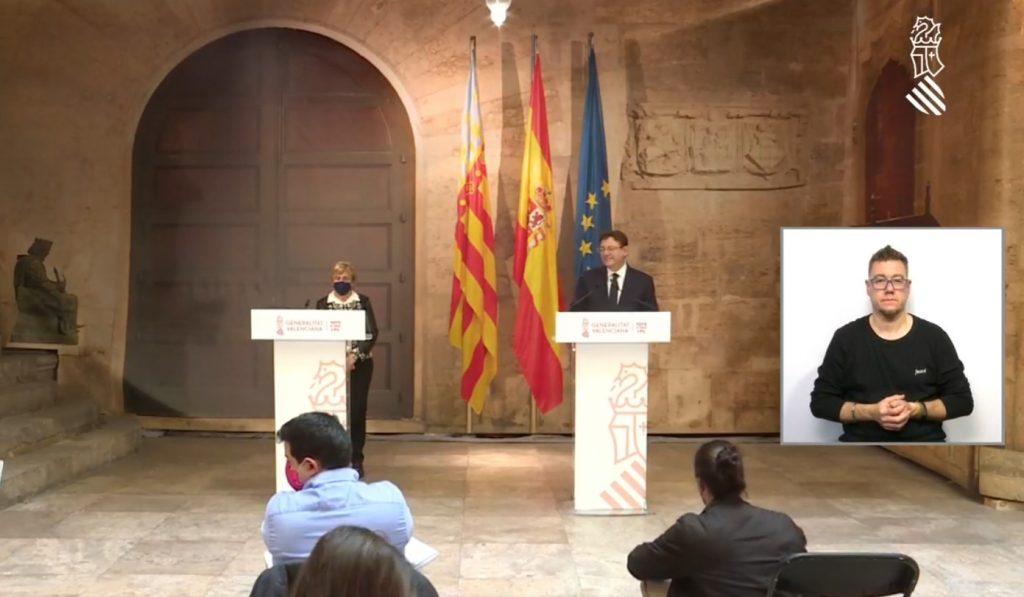 Ximo Puig, president of the Generalitat Valenciana, has announced details of the new measures that will come into force next Monday 15th March as the region continues a controlled and prudent recovery from the third phase of the COVID-19 infection.
Puig called for continued prudence from the public despite the relaxation of several measures and stressed that the regional government will not rush any de-escalation: "We will not go further than what the experts and experience advise, taking the most cautious measures in all of Spain. This is how we guarantee more health safety and a faster and more solvent recovery for the coming months. "
From Monday, bars and restaurants will be able to open up their outside terraces to 100% of their licensed capacity whilst they can throw open their doors to the interior of their premises to allow up to one-third of their licensed capacity so along as there is guaranteed ventilation. There will be a limit of four people per table, all of whom must wear their face mask until such time as they are drinking or eating. Venues will still be required to close their businesses at 6.00pm.
Gyms, sports centres and other such installations may open up to one-third of their licensed capacity and with all the necessary health protocols in place at all times. Educational centres and children's play zones may open up with a maximum capacity of 10 in a group and one third of their licensed capacity.
Gatherings inside private homes remain limited to only those who live together.
The night curfew remains as before, starting at 10.00pm in the evening and continuing through to 6.00am the following morning; only those with justified reasons may be out of their homes during this period. In addition, the perimetral closure of the Comunidad Valenciana remains in force.
The new measures will come into force on Monday 15th March and will remain in place until Monday 12th April. If there are any significant changes in the evolution of the situation during this period, the Generalitat will make an immediate review.
---
Information Source
Press Conference – President Generalitat Valenciana
---