Traditional dancing and children's theatre on offer this weekend
A weekend of traditional dancing and children's theatre at the Riurau d'Arnauda.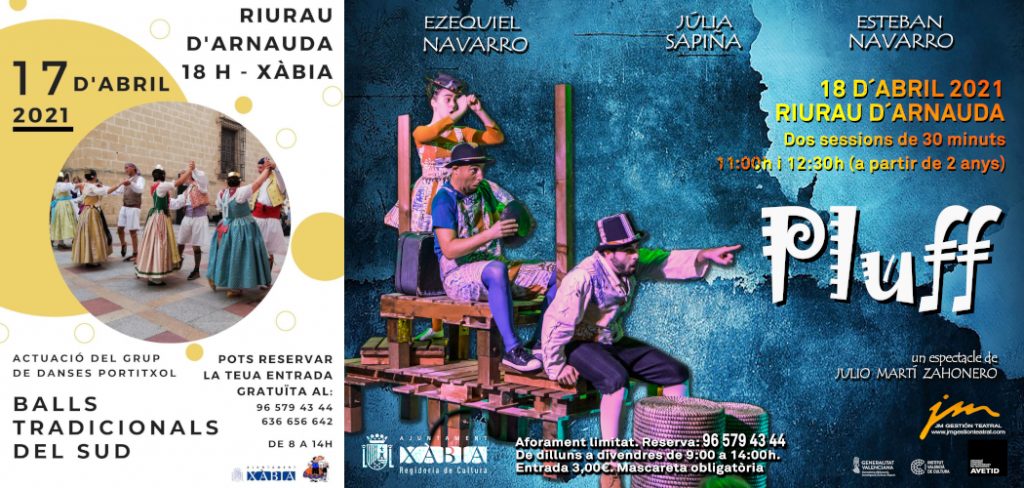 Tuesday 13th April 2021 | PRESS RELEASE; translation MIKE SMITH
The Department of Culture has scheduled two distinctly different cultural activities for this weekend, events that will take place at the Riurau d'Arnauda amongst the trees of the Parque Montaner.
On Saturday 17th April at 6.00pm, the Grup de Danses Portitxol will be offering a repertoire of traditional dances from the south. Admission is free but since there is limited capacity, those interesting need to pre-register by telephone on 96 579 43 44 or 636 656 642.
On Sunday 18th April with two performances at 11.00am and 12.30pm, there will be something for the children aged two years and above, a mixture of theatre, dance, and music through which the young ones will learn how to create magical worlds full of life with recycled objects. They will discover how to create furniture, puppets or musical instruments from everyday utensils that are thrown away, opening up a universe of possibilities to make them dream and be aware that "a better world is possible with a single Pluff". Tickets are priced at 3 euros and interested parties should pre-register by telephone on 96 579 43 44 Monday to Thursday between 8.00am and 2.00pm and Friday between 8.00am and 12 noon.
---
Information Source
Press Release (Ajuntament de Xàbia)
---