Thieves have been removing manhole covers and drain grids in urbanizations
The thefts are likely to cost the taxpayer around 10,000 euros for their replacement.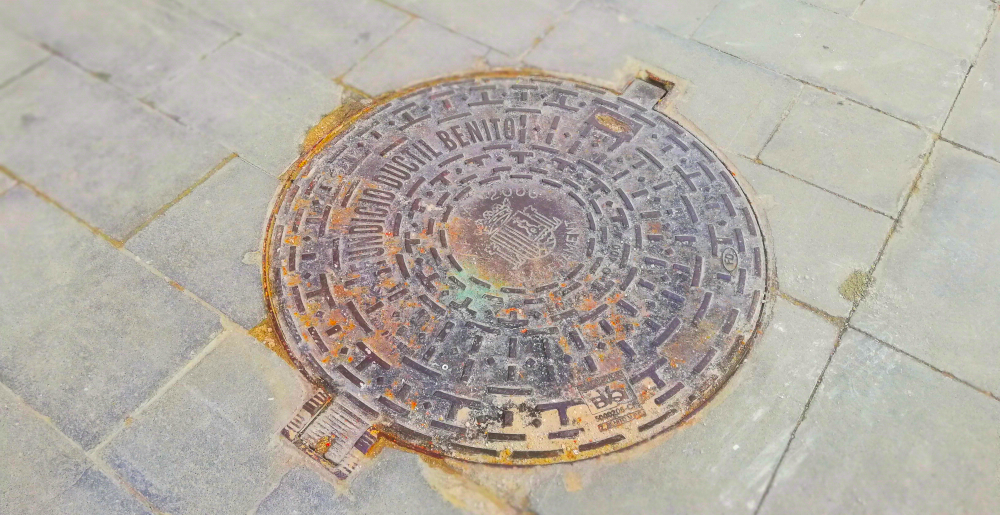 Thursday 11th March 2021 | translated by MIKE SMITH
Councilor Kika Mata (Services) has filed a complaint with the Guardia Civil this morning for the theft of more than 50 manhole covers and rainwater drain grills in Xàbia.
The robbery has taken place in two areas of the town: the El Garroferal urbanization on the slopes of the Montgó and the block bounded by Carrer Garcilaso de la Vega, Camí Tapies and Carrer Antonio Machado, close to CEIP Trenc d'Alba school.
The municipal staff and the Policía Local have inspected these areas and others to verify the extent of the theft and plan the replacement of the material. In addition to the economic loss (the stolen material and the work to install it is valued at about 10,000 euros), this type of crime poses a danger to traffic and pedestrians since the gaps left after the theft of the covers can lead to an accident.
The Council is asking residents to be extra vigilant and to notify the police if they observe strange movements through the urbanizations or see a person or people remove manhole covers. Local police officers will also increase their patrols to try to surprise the robbers.
Likewise, with the complaint in the Guardia Civil, it is intended that, in addition to trying to identify the thieves, they will be able investigate who could be receiving these manhole covers and grills.
---
Information Source
Press Release – Ajuntament de Xàbia
---