The cultural spaces of Xàbia premiere two new exhibitions this Friday
The two exhibitions feature the works of Nicolas Blin and Filiberto Siscar Sendra.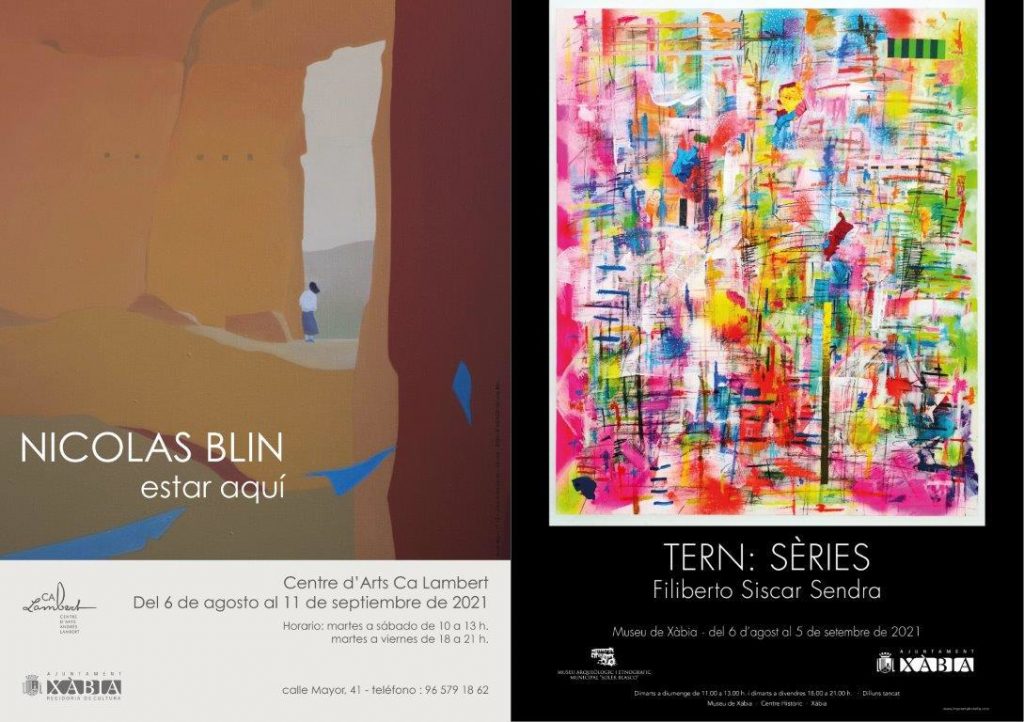 Wednesday 4th August 2021 – PRESS RELEASE with Mike Smith
---
This Friday 6th August, the municipal exhibition rooms in Centre d'Arts Lambert and the Soler Blasco museum will be inaugurating new exhibitions.
CA Lambert, Carrer Mayor, 40
ESTAR AQUÍ
The painter and illustrator Nicolas Blin presents a collection of plastic stories where anonymous, family and intimate spaces create a personal universe.
Museo Soler Blasco, Carrer Primicies, 1
TERN: SERIÈS
The plastic artist Filiberto Siscar Sendra, doctor with honours in Fine Arts and master in 3D Animation, presents three different artistic proposals, three pictorial series baptized as Schwindel, Ego and Tricomia that he has painted in recent years.
In addition, the Casa del Cable exhibition centre on Paseo Marina Española in the port offers a collective exhibition, which combines painting, plastic interventions and sculpture by artists such as Juan Caravaca, Jaume Monfort, Fuensanta Niñirola, Toni Marí, Tomás Sivera, Natalia Ribes Hawkins and Francesc Marzal.
---