San Sebastian bull-running cancelled
The organisers have called on citizens to take great caution and stay at home as much as possible.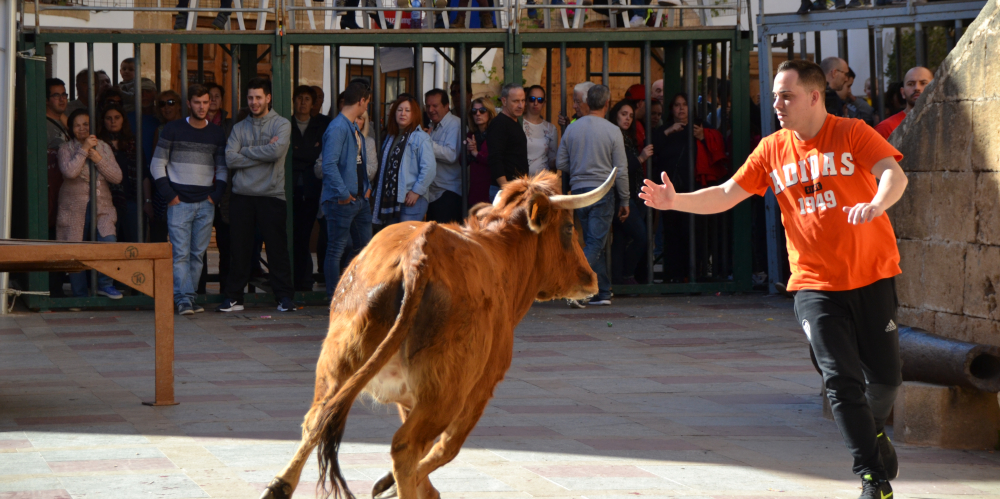 Tuesday 12th January 2021 | MIKE SMITH
It comes as no surprise that the bull-running around the church square that forms part of the celebration honouring San Sebastián, the patron saint of Xàbia, which would normally take place later this month, has been cancelled.
After looking at the health situation caused by the COVID-19 virus, the San Sebastián Commission, the Taurino Cultural Association (ACT Xàbia), and the Department of Fiestas opted to cancel the weekend event.
However, ACT Xàbia has already offered to organise the event on another date if the health situation improves in the near future, not only to honour the patron saint but also for the good of local businesses that receive an economic boost during this popular winter fiesta as well as the ranches which provide the bulls and heifers, businesses which are having a very bad time during the crisis in which the entire fiesta programme has been cancelled for the past 10 months.
The ACT Xàbia have called on every citizen of Xàbia to take great caution and stay at home as much as possible so that "we can enjoy what we like the most, those bulls in the streets of our town".
The San Sebastián Commission has also confirmed that it will not be organizing any of the other events that are held in honour of the town's patron saint, with the exception of the special symbolic mass which will be held at 7.30pm on Wednesday 20th January – the saint's feast day – subject to the health protocols in place for worship in the church of San Bartolomé.
---