Residents next to well-known disco have to contend with street drinking and brawls
Residents complain about the "municipal apathy" to the problem which interrupts their night-time rest.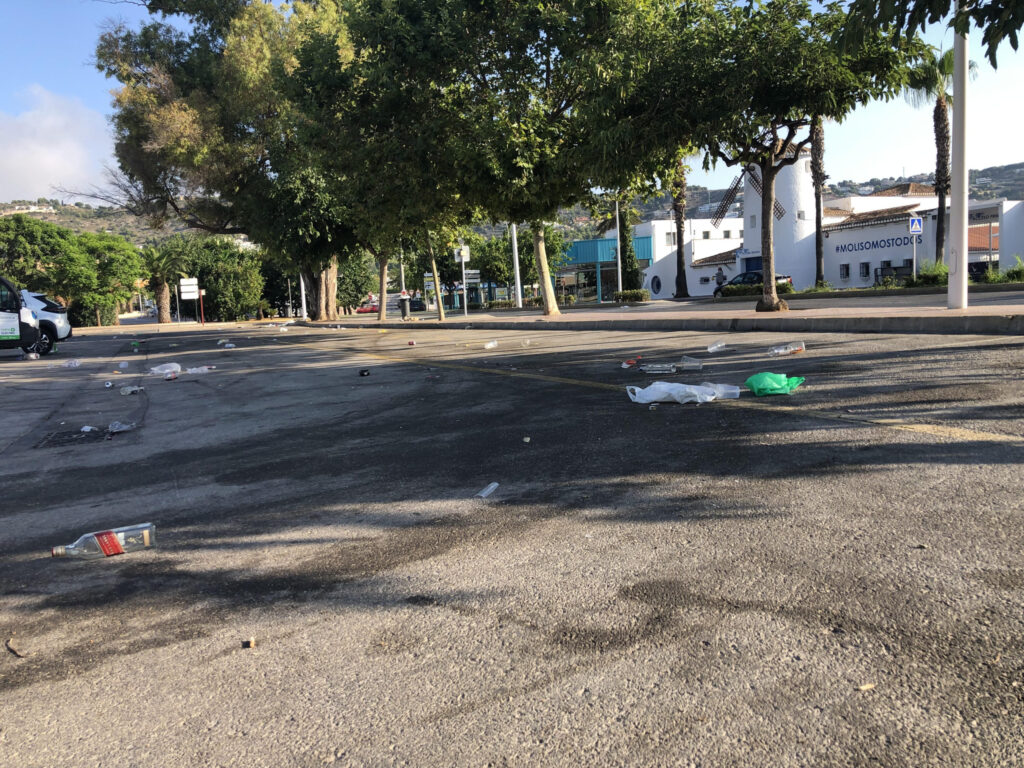 Monday 8th August 2022 · Mike Smith
Source: XAD (Carlos López)
The summer of 2022 is halfway through, the first one without any restrictions since 2019, and all the usual problems that it brings have returned. One of them is the botellón – street drinking – that brings together hundreds of young people in the car-park next to a well-known Xàbia nightclub in Avenida del Pla.
A resident has complained that these young people gather from the early hours of the morning in the car-park near their homes. They open their cars and start drinking, with loud music and their brawls.
But what bothers them the most is perhaps "the municipal apathy" to the problem. They explained that "after calling the police all night, a local patrol arrives with two officers and they can do nothing to deter the young people", adding that "we can't rest any night".
The resident said there were some years when the local police fenced off the car park precisely to prevent the botellón from occurring. "That [action] should be done again," they said.
The following morning brings a now familiar sight, they say, as the municipal cleaning service rushing to remove the remains of the street drinking as if their lives depended on it and there were no more streets to clean and that they have never cleaned before.
A botellón is a Spanish custom when people gather in public areas to socialise whilst drinking alcohol. It is particularly popular with young people in response to the high prices of drinks in nightclubs, as they can drink more economically with friends before heading into the venues to enjoy the music and dancing. The botellón is illegal in many autonomous areas of Spain due to the prohibition of drinking in the street (except during fiestas) in a bid to deter noise, vandalism and violence that often accompanies it.
---

---