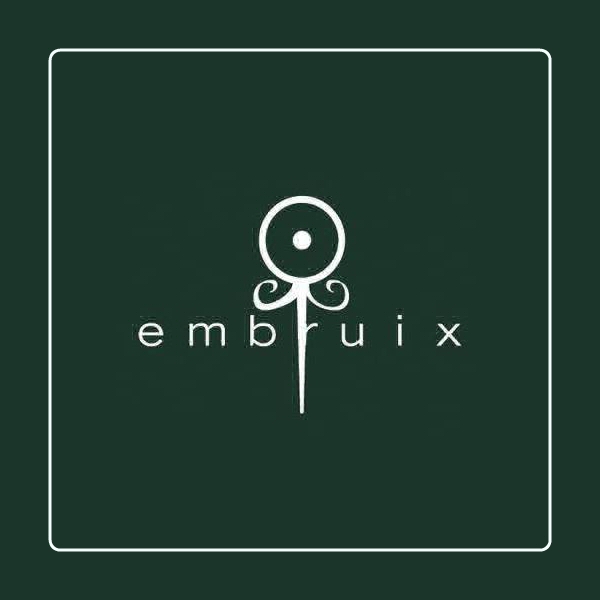 Embruix is located in Carrer Mayor in the heart of the historic centre of Xàbia, an old town house that has been transformed into a cozy restaurant where traditional cuisine is fused with avant-garde touches, a gastronomic offering that will "bewitch" you.

The menu includes a selection of sophisticated tapas, grilled and charcoal meats, fish, pasta, salads and delicious desserts.

Embruix offers a perfect space for a special lunch or dinner, to enjoy drink or try and good wine, to get together with friends and family in a special atmosphere.

---

Please mention javeamigos.com when visiting Embruix

---

Calle Mayor, 17

03730 Jávea (Alicante)

No Records Found

Sorry, no records were found. Please adjust your search criteria and try again.

Google Map Not Loaded

Sorry, unable to load Google Maps API.

:

12:30 - 15:45, 18:30 - 22:45

TO GIVE YOU A LITTLE TASTE

Cold Starters

Russian Salad with Smoked Salmon, Crunchy Peas and Kimchi Mayonnaise.
Special Selection Cheese Board
Fruits and Nuts, Salt-Cured Mackerel wrapped in Iberian Bacon, Red Fruits.
Iberian Bellota Ham.
Melon and Duck Ham Canelloni with Mango Coulis and Chives.

Salads

Buratta Caprese.
"Vitello e Ravenilli" Beef and Radish in Textures.
EMBRUIX Fresh Lettuce, Crispy Prawns, Nuts, Fruit, Mustard Vinaigrette.

Warm Starters

Sardines Stuffed with Braised Figs on Tomato marinated in Celery Oil with Ginger and Pedro Ximenez
Traditional Meatballs (6)
Creamy Croquettes (Oxtail / Iberian Ham)
"Bolinhos" Cod Fritters
Patatas Bravas in our sauce
Octopus and Iberian Pancetta Skewer with Roasted Pepper Mayonnaise
Clams

For Vegans and Veggies

Vegan Cheese Board
Vegetable Tempura Stew with Creamy Tofu and Citrus Herbs with Yuzu
Grilled Aubergine with Parmesan Sauce and Chips

LET'S GET SERIOUS

Meat Dishes

Galician 25 mths Dry-Aged Ribeye Steak served with Roasted Piquillo Peppers and Potatoes.
Iberian Pork with Pear and Reserve Wine Sauce, hints of Goat Cheese and Crispy Duck on Pedro Ximenez (PX).
Roasted Lamb with Herbs and Seeds.
Angus Sirloin Steak with Foie, Morel Mushroom Sauce and Truffle.

Fish Dishes

Baked Gilt-Head Bream with a Mediterranean Crushed Mix, wrapped in a banana leaf.
Monkfish, Norway Lobster and Prawns in "alli pebre" (Garlic and Pepper) Sauce.
Turbot Chop with Saffron "Sabayón" Cream and Sea Urchins.
Grilled Squid with Mushroom Fricasse and Crispy Asparagus.

Kids Menu

Free-Range Chicken Nuggets breaded in Quinao and Parmesan.
Pasta Bolognese (100% organic meat).
Beefburger (100% organic beef).

A HAPPY ENDING

Desserts

Creamy Pumpkin Coffee Desserts with a Chocolate Crunch.
"It's not love, it's chocolate!"
Caramel Mousse with Flambeed Rum Banana served with Ice Cream and Caramelized Peanuts.
Seasonal Fruit
Ice Cream: Chocolate, Vanilla or Strawberry.