Manuel Salmerón captures the life of Xàbia with his drone
A series of impressive views of Xàbia is on display at the Casa del Cable.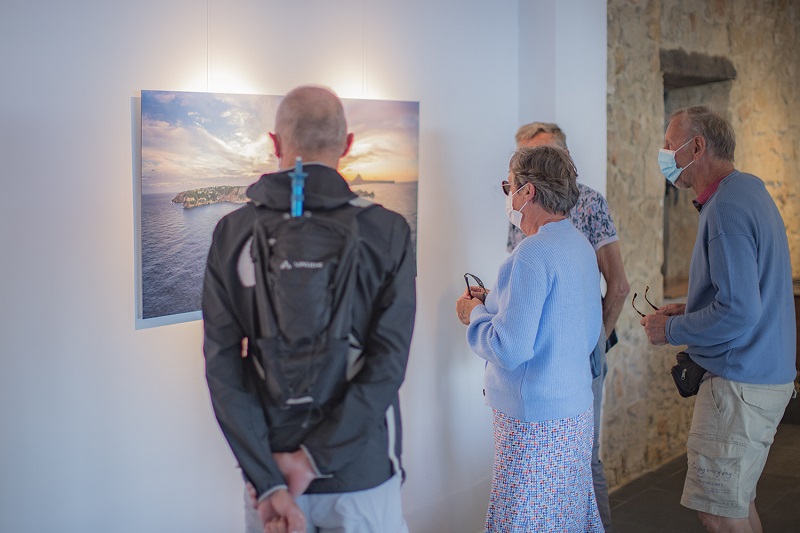 ---
Thursday 24th February 2022 – Mike Smith
Translated from an original article by Carlos López on Xàbia AL DÍA
---
Until March 12, the Casa del Cable in the port is hosting an exhibition of aerial photography by Manuel Salmerón, a drone pilot authorized by the State Air Safety Agency (AESA) and a photographer specialized in capturing images using drone technology.
Xàbia AL DÍA was able to enjoy a guided tour with Salmerón himself of the exhibition "Del cielo a ti, no para siempre" in order to learn a little more about the motivation and what is hidden behind each of the spectacular images of Xàbia that compose it. "It is a style of composite and creative aerial photography", not in vain, each of the images in the sample "are made up of between 7 and 40 snapshots".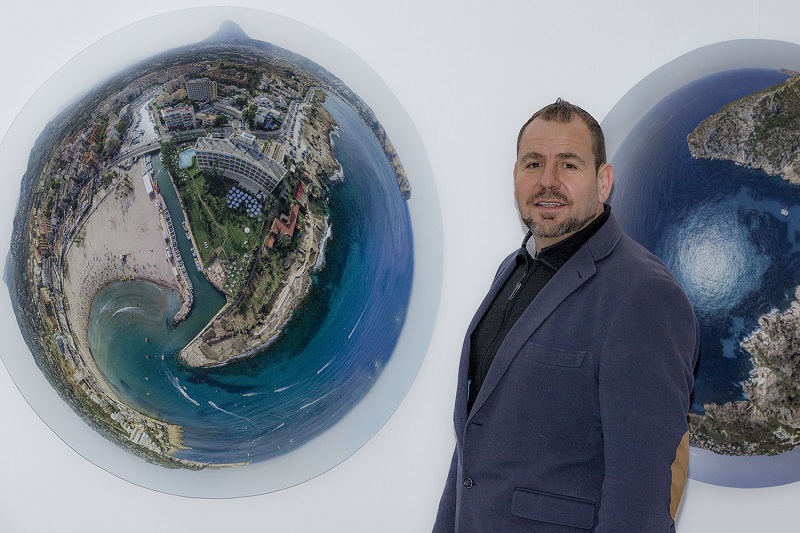 Post-production work allows incredible panoramas to be achieved, always captured with a drone in an image collection job that began in 2015, although it was two years earlier when he began to discover the enormous possibilities offered by drones. Salmerón is an authorized pilot of the AESA and also an instructor for the Policía Local and Guardia Civil. And, together with the local council, he launched the coastal surveillance project a few years ago. Later he has worked with other security forces in the region.
Salmerón explains that he always carries a drone because "you don't know when you can capture the best image". That is why there are photographs of sunrises that seem impossible – from the Ambolo viewpoint- or the image of a mist covering the Planes windmills and descending towards the port of Xàbia, another from the top of the Montgó all covered. Or a panoramic view taken from in front of Punta del Arenal that offers a view of the beach and the Primer Montañar, with Puig Llorença in the background that shows a great palette of colors, as if it were a painting, another of the Cap de Sant Antoni lighthouse with the drone suspended over the sea.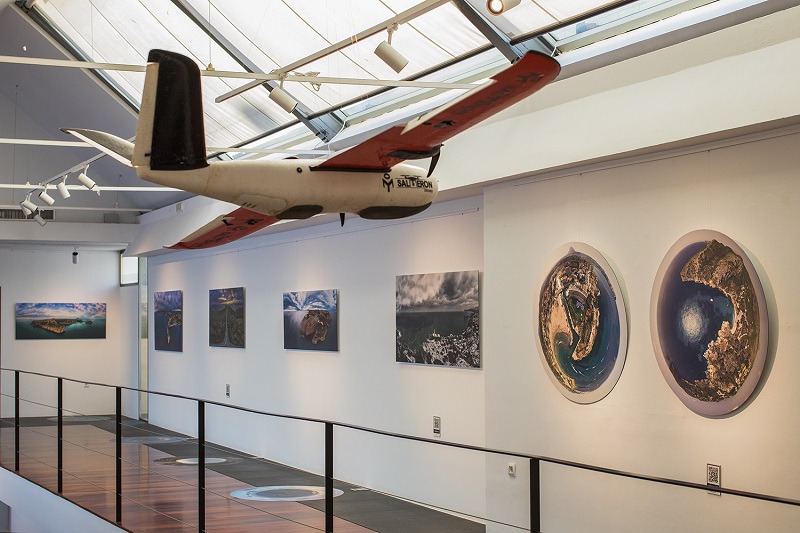 "Many of the images are captured in very complicated conditions, such as wind or rain, which means that of the 30 photos you take, only 2 or 3 will work for you", but those two – Salmerón remarks – "are the good ones".
The exhibition includes a series of 360 photographs that offer a curious way of seeing spaces such as Granadella or the Tossal Gros area, in which the sky is outside the circumference and in the centre you can see, for example, this precious cove.
Salmerón summed up the exhibition as a way "to be able to tell something, be a pioneer and contribute this grain of sand for history and for future generations to know what their municipality was like."
Without wishing to reveal more about the exhibition from Xabia AL DÍA we invite all our readers to come and enjoy it.
Photographs courtesy of Vicent Mas.
---
---

---