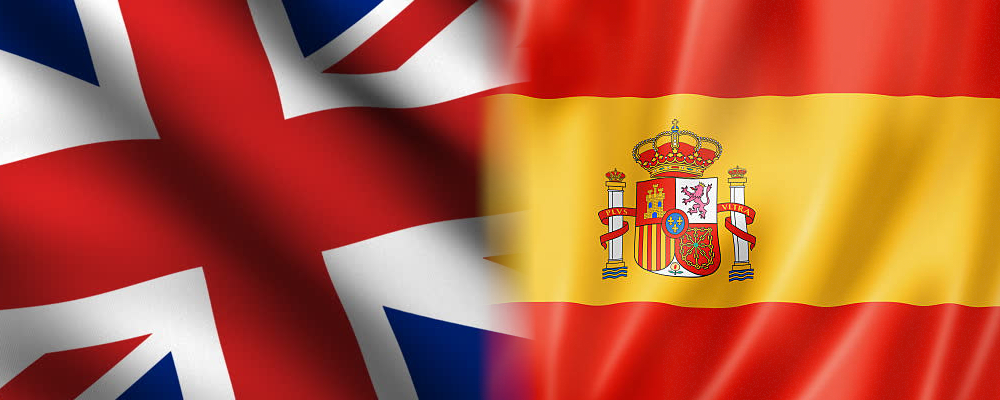 On December 31st 2020, the transition period for the United Kingdom's withdrawal from the European Union comes to an end. After that time, British citizens will no longer be EU citizens and will be subject to different rules and regulations regarding certain bureaucratic processes and arrangements which have been taken for granted over the past few decades.
One of the key actions that UK nationals living in Spain must take before the end of 2020 is to exchange their UK driving licence for the Spanish equivalent. If you don't do this and have been resident in Spain for more than six months then, unless the UK and Spain come to an agreement, the only way to get a Spanish driving licence and be able to continue driving legally in Spain after December 31st 2020 will be to sit a Spanish driving test and theory exam.
Therefore, if you are resident in Spain and are still driving on a UK licence, time is running out rapidly for the exchange to a Spanish equivalent.
UPDATE 16/11/2020: DGT has confirmed that British nationals will be allowed to be drive in Spain for a six month grace period after BREXIT, provided the application process was started before December 30th 2020, and that the process is completed within that six months.
---
Documentation Required
Application Form
The completed application form [PDF – external link] on which the applicant must sign a statement that they are not deprived by court order of the right to drive motor vehicles and mopeds and that they do not possess another EU or EEA permit of the same class as the one requested or that has been restricted, suspended or canceled.
Proof of Residence
The originals of one of the following documents:
Tarjeta Identificación Extranjeros (TIE) – the Foreigner's Identity Card
or
Authorisation for Temporary or Permanent Residence (the green certificate). A passport will also be required as proof of identity.
or
Receipt of Application or Renewal of TIE. A passport will also be required as proof of identity.
On the official application form, the applicant can authorize the DGT to electronically verify the registration address and IAE. However, if the DGT don't obtain valid information, the applicant must provide the necessary documentation.
The UK driving licence to be exchanged.
It must be valid and the licence will be verified as such with the DVLA in the United Kingdom.
Proof of Payment
The cost of exchanging a driving licence is 28.30 euros. This must be done in advance and can be realised online via the DGT portal [external link] using a digital certificate or electronic ID, in person at any Trafico office using a valid credit or debit cards only, or at any bank, etc. either by cash or by bank transfer and, in this latter option, the applicant must use a self-assessment form (Modelo 791).
Current Photograph
It must be 32mm x 26mm in size, in colour and with a plain background, taken from the front with the head uncovered and without sunglasses or other garment that could prevent or hinder identification.
---
Application Process
UPDATE 16/11/2020: The DGT have launched a new system for processing driving licence exchanges for UK nationals resident in Spain.
It is a two-step process:
The APPLICATION PROCESS.
This can be done through the online DGT portal [external link – available in English] if you have a digital certificate/CLAVE, by telephone on 060, or in person by submitting an application form at any Trafico office.

The EXCHANGE PROCESS will always be done in person, which means requesting an appointment using the online DGT portal or by telephone on 060. Appointments can be requested three business days after submission of the application. All requested documentation must be presented as well as verification that the application for exchange was made within the required time. Requests made after December 30th 2020 will not be processed.
The process must be in motion before December 30th 2020 as the UK driving licence needs to be verified with the DVLA before January 1st 2021 when the European network for the verification of permits and licences will no longer be operational for the United Kingdom.
The most important thing in the application process is the presentation of the completed form. Once received by DGT, the UK driving licence will be verified with the UK and if there is a problem, the applicant will need to be contacted to resolve the issue. Driving licences that are not verified before December 31st 2020 cannot be exchanged.
The application process can be made by any person authorized on your behalf, but this person must be a recognized power of attorney registered with the DGT.
You could also seek advice from companies or individuals who are able to guide you through any tricky red tape processes in Spain. We recommend Carmen Alesanco for her professional assistance in such matters.
You can still drive whilst the exchange is being processed as a provisional licence will be issued at the time of application which is valid for three months in Spain.
---
RELATED LINKS
---