Expert predicts processionary caterpillars will start appearing next week
Almost a third of nests in and around Xàbia are ready to release their populations and this will increase next week.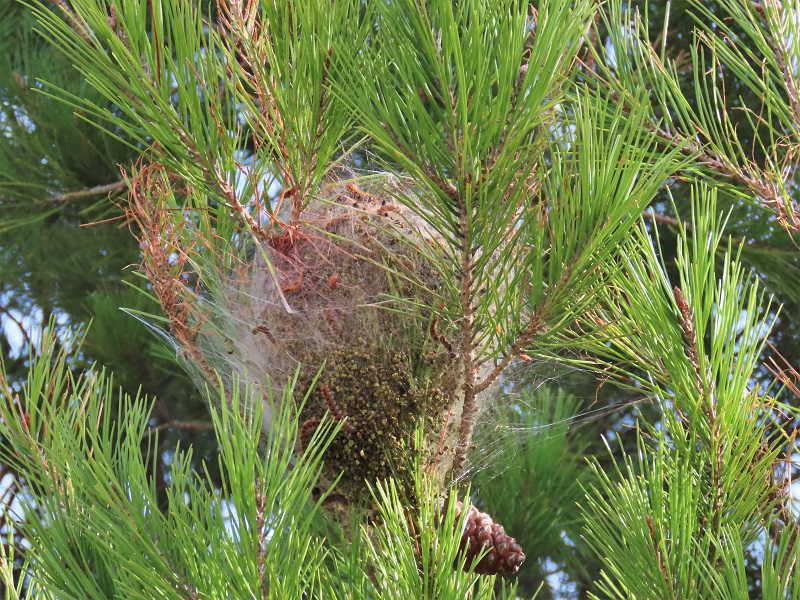 Tuesday 27th January 2021 | CARLOS LÓPEZ (Xàbia AL DIA)
The expert entomologist, Silvia Hellingman has explained to Xàbia AL DÍA that the pine processionary caterpillars will begin to be seen next week through the streets and green areas of the municipality of Xàbia and the whole of the Marina Alta.
Hellingman has been studying the nests that these insects have set up in about 50 sites in and around Xàbia all this January and has commented that the low temperatures of the past few weeks "have not had much influence on the caterpillars." The expert has pointed out that instead "the strong wind has destroyed only some nests."
In fact, according to her own calculations, approximately 30% of the population that grows in the pines is "ready to leave their nests and begin their processions." And it will go up to 50% during the first half of February.
It is at this moment – this expert has stressed – "that caterpillars are very dangerous for animals but also for human beings". Hellingman has commented that to try to reduce risk, homeowners can purchase a collar trap at Viveros Chorro, which in her view "should be placed as soon as possible."
Click below to read the original text of this story on Xàbia AL DIA

---