Cruz Roja collect presents for vulnerable children
The volunteer organisation are looking to ensure that vulnerable kids get a Christmas present this year.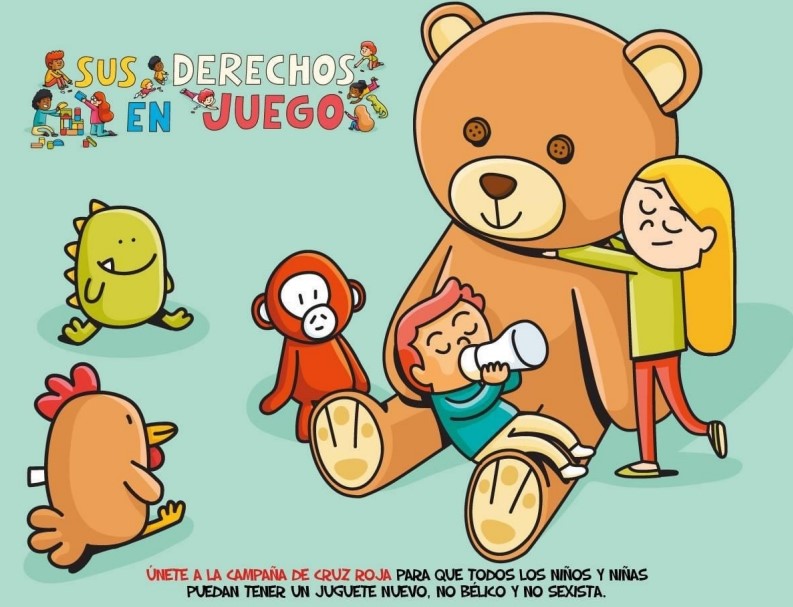 Thursday 3rd December 2020 | MIKE SMITH
The Cruz Roja is asking for support for an emotional and important campaign for the forthcoming festive period. Their aim is to collect toys and games for children in extreme vulnerability so that they are not left without a present this Christmas.
There are several ways that you can collaborate with them: you can buy a toy or game (recommended are Dobble, Gestos, Pictionary, UNO, Rummy, Twister, classic Lego, plastic rings, "Yo Aprendo a programar" word learning) as well as other things like baby walkers, headphones, MP3 players and skateboards; you can donate money to support the campaign; or you can lend a hand at the local branch of the Cruz Roja, which in the case of Xàbia, is just outside the historic centre, in Avenida Alicante, the road down to the port.
There are a couple of things to consider when donating toys or games: they must be new, they shouldn't be warlike or sexist but more cooperative and educational, and, if buying teddy bears, they must be sealed in a box, due to COVID-19 measures.
To join the campaign:
Send an SMS with JUGUETE to 38088 to donate 3 euros;
Telephone 678 501 586 (English spoken);
Email pdominguez@cruzroja.es.
---