Balenciaga exhibition smashes records with more than 33,000 visitors
Over 13,000 visited during August alone, making it the most popular exhibition since records began.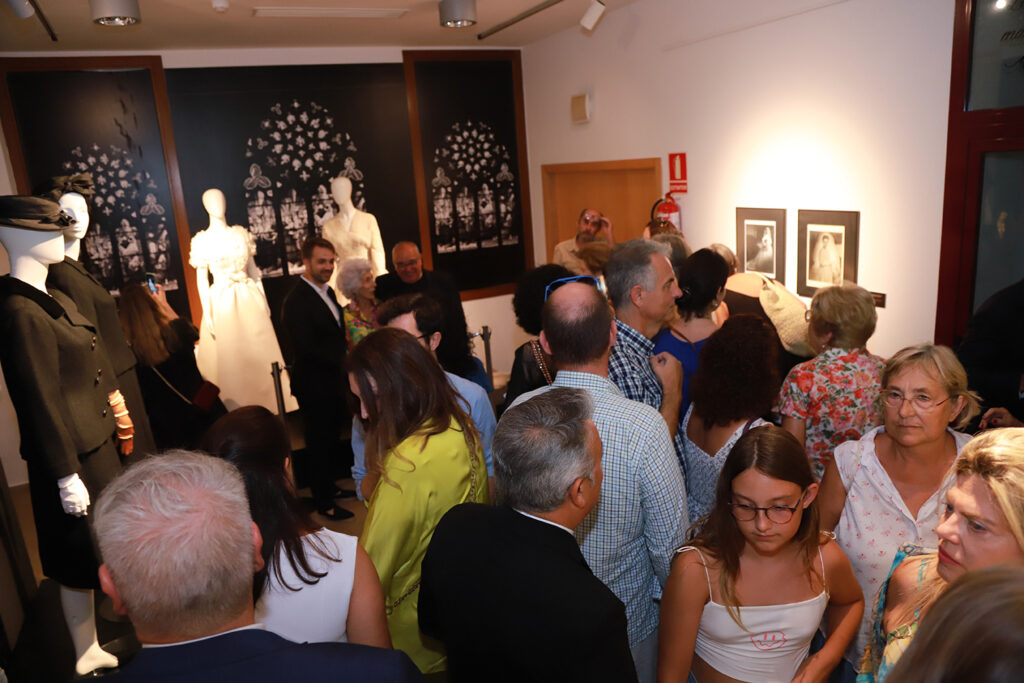 Tuesday 4th October 2022 · Mike Smith
Source: Ajuntament de Xàbia
The exhibition "El Siglo de Balenciaga" closed its doors last weekend, having smashed records in terms of the number of visitors to view this special showcase honouring the life of renowned Spanish fashion designer Cristóbal Balenciaga, who passed away during a visit to Xàbia in 1972.
According to figures provided by the Department of Culture in Xàbia, some 33,000 people visited the exhibition in its various venues during the summer, the highest number of visitors achieved by such an event in the municipality since records began.
During September, 9,462 people visited the three venues – 3,882 · Centre d'Arts Lambert, 3,372 · Soler Blasco Municipal Museum, 2,208 · Casa de Cable – which, added to the more than 10,000 recorded during July and the 13,000 visiting during August, took the total to around 33,000.
The councillor responsible for Culture, Quico Moragues, expressed his satisfaction with the great interest in the exhibition, support that encourages his department to continue planning future proposals with ambition to offer them to the highest level.
He also thanked the curator of the exhibition, Pedro Usabiaga, and his collaborators, Lydia García and Carlos Milla, for the sensitivity and interest shown with the Xàbia project, for which they were able to persuade private owners to allow them to show pieces from their collections for the first time.
In addition, he also thanked the people and groups which have been involved in the activities running parallel to the exhibition, from the participants in the symposium on the designer that was held at the Parador Hotel (and included local resident Miguel Cardona, who was Balenciaga's driver) to the Atelier de Bataille Living and the business associations which promoted a shop window display contest inspired by Balenciaga which supported the link of Xàbia with the master of fashion.
Original Article: La exposición El Siglo de Balenciaga en Xàbia pulveriza records con más de 33.000 visitantes
---

---