AMATA celebrates its 25th anniversary in the Port of Jávea
There will be a special extended craft fair on Sunday 5th March along the port promenade.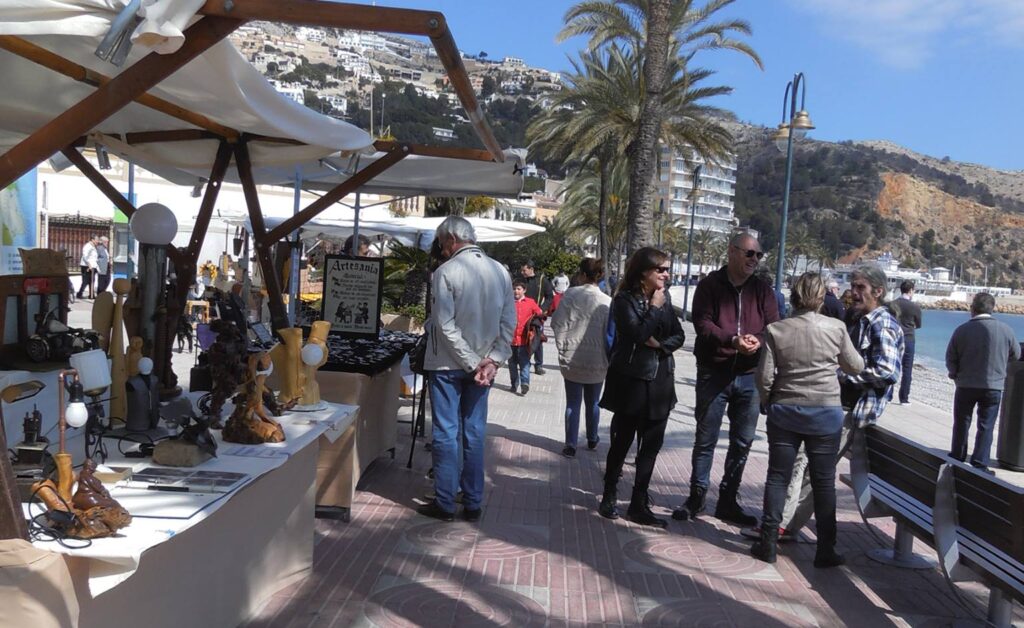 Thursday 23rd February 2023
Mike Smith
This year AMATA, an association of artists and craftsmen, celebrates its 25th anniversary and it will be celebrated in each craft fair organised by AMATA with a contest of unique pieces made by the participants.
One of the fairs that AMATA has been organising for several years is the weekly craft fair on the promenade in the port of Jávea. Every Sunday from 11.00am until 2.00pm, various artisans and artists from the area come to sell their own work. After a short break the fair started again at the end of January, but of course, in this special year, they can't have a party every Sunday so they have chosen Sunday 5th March to mark the anniversary of the association since it was officially registered on the March 6th 1998.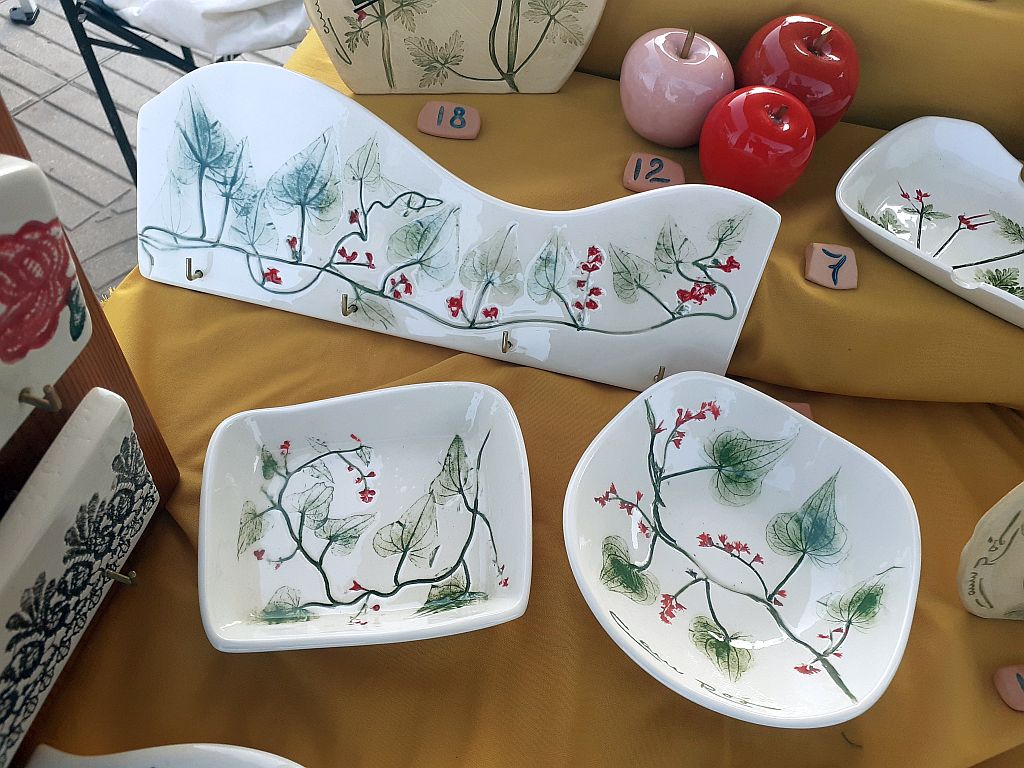 On an average Sunday, there are between 6 and 15 stalls, but for this special date of Sunday 5th March, twenty are expected and they will remain in place until sunset (around 6.00pm). At the moment, 12 artisans have already indicated that they will participate in the unique pieces contest. All visitors are invited to cast their vote for the piece that they think is the most beautiful, best or most original and at 5.00pm the votes will be counted and the prizes awarded.
The stalls that are set up along the port promenade on Sunday mornings are really quite special. They are carefully selected by AMATA, so no imported or factory products are offered. Everything is hand made by the participants themselves with skill, patience and care. And you can see it happen.
On the Sunday 5th March, there will be more variety than usual: beautiful leather bags, artistic ceramics, wooden toys, oil paintings, engravings and watercolours, papier-mâché figures and hand-painted silk scarves, recycled cardboard purses and bags and bowls made of wood with resin. And a few stalls with jewelry made of various materials: leather, macramé, shells, ceramic, silk or aluminum.
Not all the participants come every Sunday: if it is very windy or there is a threat of rain, the artisans with delicate pieces prefer not to come, but there are usually six to ten stalls or more and there is always variety: each stall offers something different. Each week they publish more details HERE on what to expect that particular Sunday or if the fair will be canceled due to bad weather.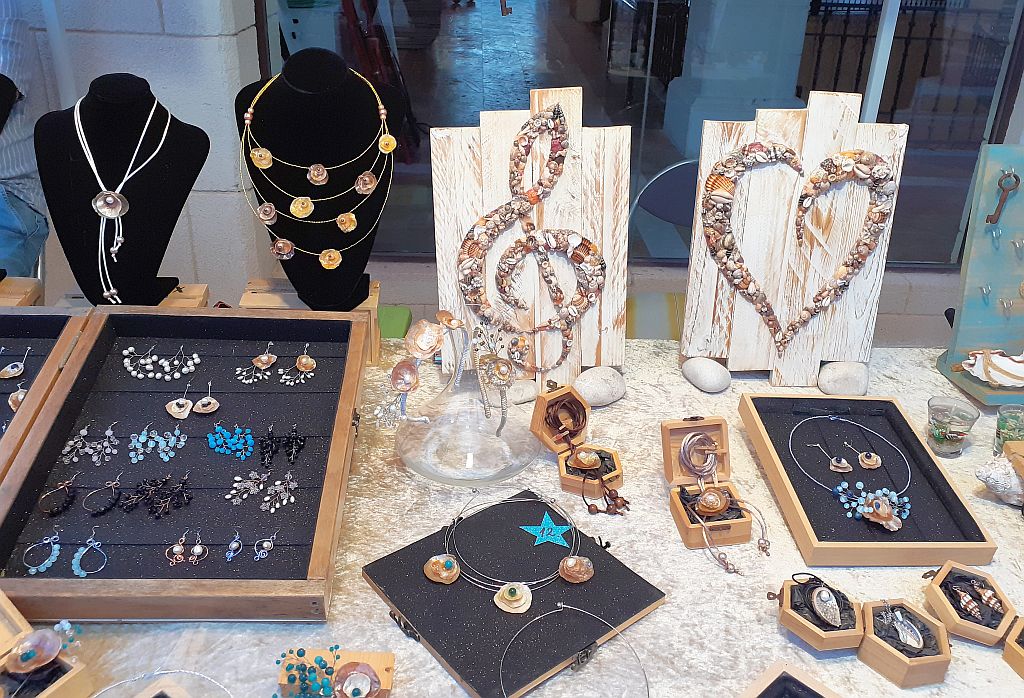 ---
---