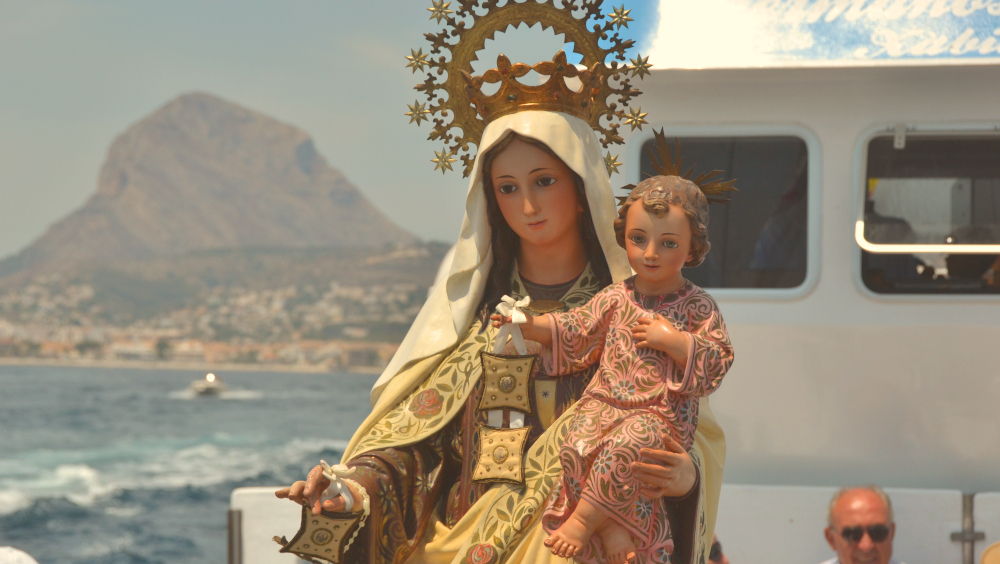 The Virgen del Carmen, another invocation of the Virgin Mary, is the patron saint of the sea, and particular of the Spanish Navy and her feast day is celebrated on July 16th which a modest celebration in the port zone of Xàbia.
According to the book of Isaiah in the Old Testament, the prophet Elijah lived in a cave on Mount Carmel, a coastal mountain range in the north of modern-day Israel, which could be translated as "garden of God" from the Hebrew word Karmel or Al-Karem. From these highlands, the prophet did battle with priests of the pagan god Baal to prove the power of God. A drought had been bought on the land, supposedly as punishment for worshipping false gods, and Elijah went to the top of Mount Carmel to see who was the true God. He won and God sent rain to end of the drought, telling Elijah that a saviour would be born of a virgin. Although it took some three centuries for that to happen, it was the start of the worship of the Virgen del Carmen and the founding of the Carmelite religious order.
According to Carmelite tradition, the image of the Virgen del Carmen appeared to Simon Stock, the superior general of the Order, on July 16th 1251 and hence her feast day has been celebrated on this date.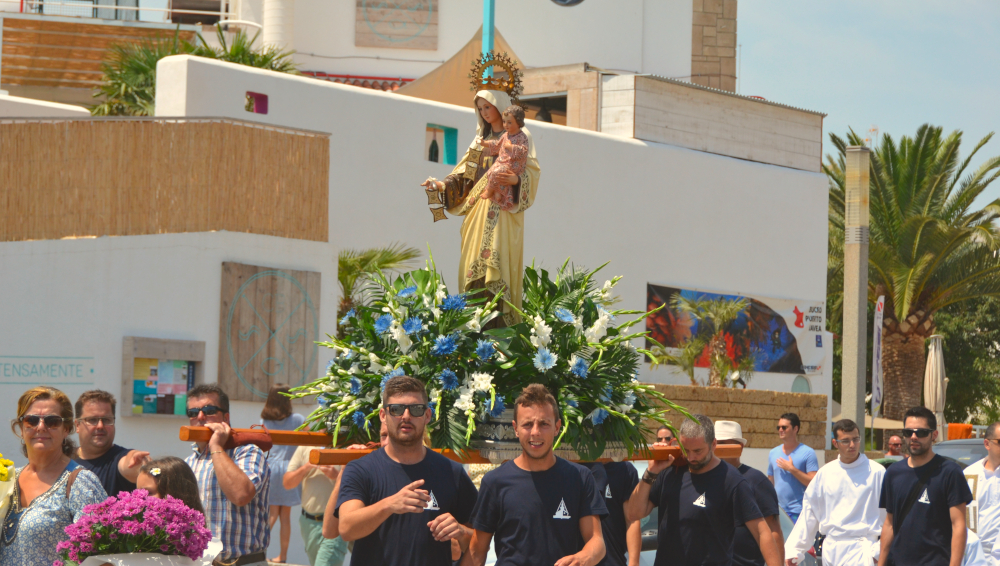 The Virgen del Carmen is also known as Stella Maris – Star of the Sea – and is patron saint of sailors. Thus, the port zone of Xàbia anticipates July 16th as a special day for its fishing and sailing community.
After a short despertà through the neighbourhood during the early morning, a solemn mass takes place in the iconic church of Mare de Déu de Loreto, attending by members of the Fisherman's Guild, representatives from the town hall, the presidents of the two main fiestas in the port, the Moors and Christians and the one honour Mare de Dé de Loreto, as well as the parishioners of the port zone.
After mass, the image of the Virgen del Carmen is carried on the shoulders of members of the Fisherman's Guild to the port where it is loaded carefully onto one of the fishing boats, accompanied by all the dignitaries and the parish priest. A colourful procession of fishing boats, yachts and motor launches then makes it was out in the centre of the wide bay of Xàbia, most decorated with banners and some sounding their horns loudly. In a specific place out in the bay, the parish priest blesses a special wreath of flowers before throwing it into the sea in memory of those sailors who have passed away. All those present were called Salve Marinera.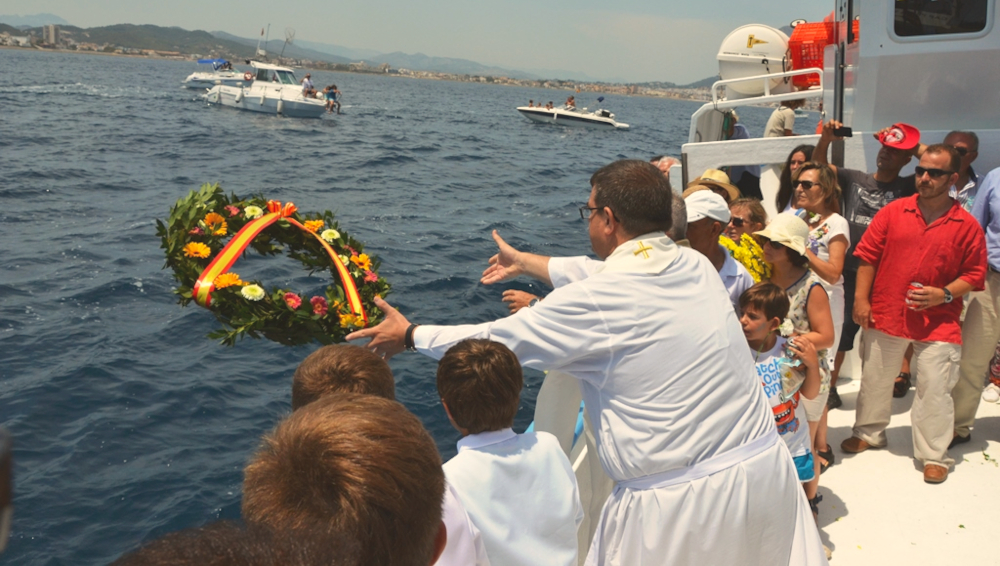 ---