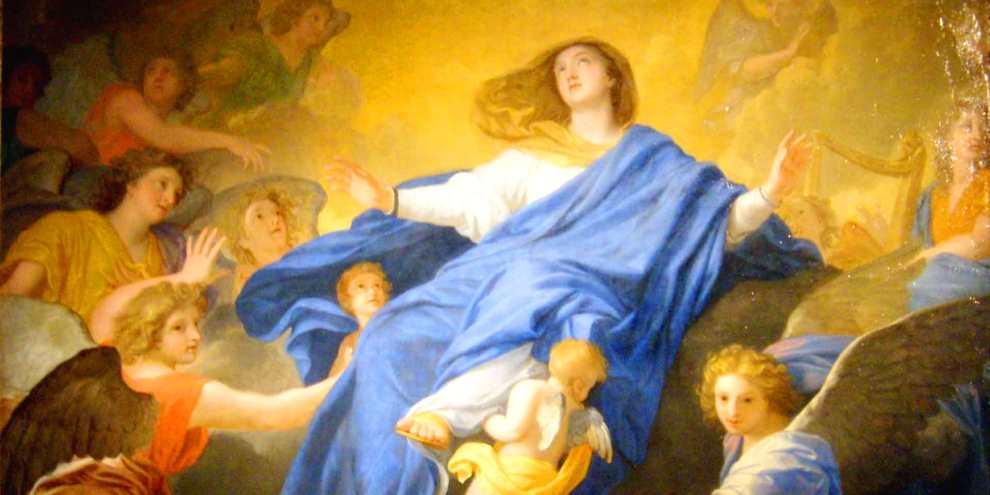 August 15 is a national holiday in Spain marking 'La Asunción' and is one of the Catholic Church's 'holy days of obligation' when the faithful are expected to attend mass. However, over the years, the religious character of '15 de agosto' has been lost and to many Spaniards it marks the start of their holidays.
In 1950 Pope Pius XII established the dogma of 'Assumption of the Blessed Virgin' when the Virgin Mary was assumed body and soul into heaven at the end of her days. To the faithful, it is one of the most solemn feast days in the Catholic calendar despite the fact that there is no specific narrative about her death and ultimate fate in the New Testament, although several passages have been interpreted by theologians to do so.
There will be 1,184 fiestas happening on this date throughout Spain, not all celebrating the Assumption. As has always been the case, Christianity seems to have assumed pagan traditions and celebrations have evolved from ancient customs marking the harvest season.
In Madrid they will celebrate the Virgen de la Paloma whilst in Barcelona there is the fiesta known as Barrio de Gràcia. In Huesca in Áragon, there are fiestas in honour of San Lorenzo whilst in La Alberca in Salamanca, the fiesta of 'Diagosto' dates back several centuries and features La Loa, one of the oldest religious plays in Spain which plays out the fight between good and evil.
One of the most celebrated traditions is the Misterio de Elche, a two-day mystery play that dates from the Middle Ages that re-enacts the Dormition and the Assumption of the Blessed Virgin Mary. In 2001 UNESCO declared it one of the Masterpieces of the Oral and Intangible Heritage of Humanity.
In Xàbia, there is a street called Carrer de la Mare de Déu d'Agost and it's not unknown for the residents to gather outside for a community dinner accompanied music and dancing well into the early hours.
---