Ale-Hop opens new store in renovated house on the Primer Montañar
The shop is the third in Xàbia for the company from Ondara.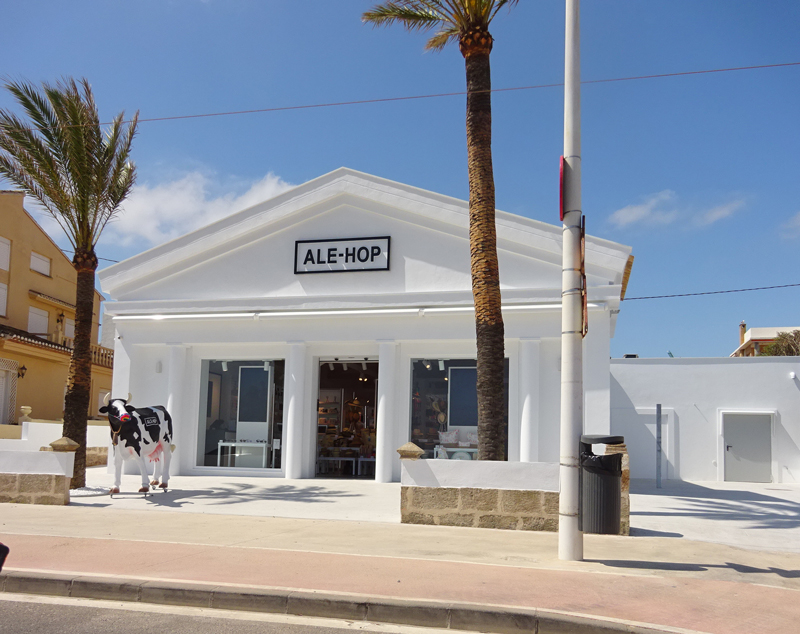 ---
Wednesday 20th April 2022 – Mike Smith
Source: original article – Xàbia AL DÍA
---
Ale-Hop, the gift and accessories store born in Ondara, has opened its third store in Xàbia and has done so in an apparently not very commercial point: on the Primer Montañar, the coastal road between the port and the Arenal zone.
The commercial brand of the cow, behind which is Clave Dénia SL, has renovated an old house on the Primer Montañar, on the corner of Pasaje Cagliari, which leads to Calle Génova, and has converted it into one of its stores. The property had been for sale for years.
Opened during this festive holiday weekend, the appearance of the shop has surprised all those who walked through the Primer Montañar, especially due to the radical change of the house: from an ochre colour to a freshly painted white colour and its emblematic cow with its cowbell in the entrance. The reform of the house has been quick as well, completed over the first two weeks of April.
This will be the third store that this company opens in Xàbia. One is on the Arenal promenade, the second on the Paseo Marina Española in the port, and now this one in the Primer Montañar.
The big question: is the company thinking ahead to when this area is completely pedestrianized?
---
---