YOUNG STUDENTS CONTINUE PROJECT TO IMPROVE THEIR TOWN
Students from CEIP Mediterrània de Xàbia have been looking at ways to re-open the old nature study hall in Portitxol.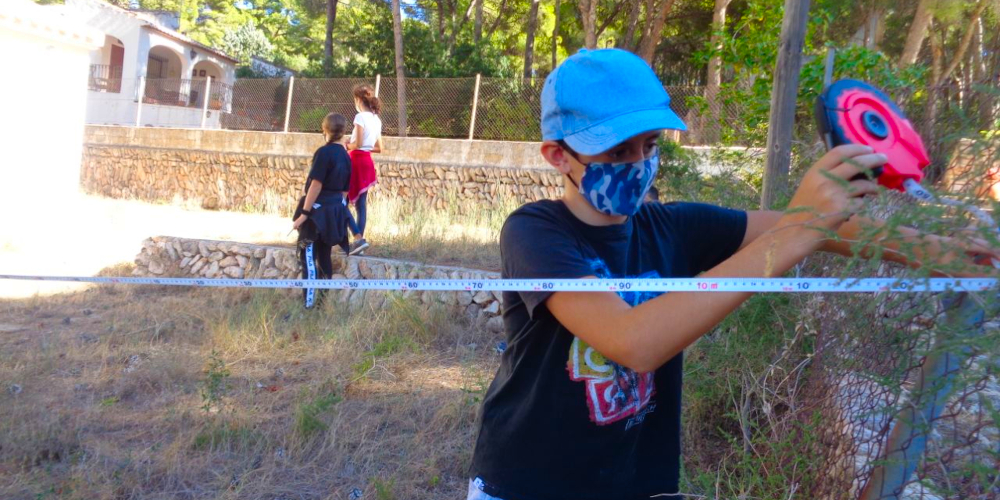 Students from CEIP Mediterrània de Xàbia have been working on a new project as part of their participation in the "Nos Propomos" initiative which encourages youngsters to become more involved in their community through their education.
Last year, the young students worked on a project which re-imagined the Central Cinema building in the heart of the historic centre as a leisure centre for local children and presented their proposal to municipal officials at a workshop in the Casa de la Cultura. The children asked that the Council would look at their ideas with the hope that their work can serve as a starting-point to re-open this iconic building and re-activate the historic centre of town.
This week, Year 6 students have begun a new project to look at re-opening the Portitxol Nature Classroom which was previously used to study the coast. They have been able to call on the assistance of councillor Montse Villaverde (Education), municipal archaeologist Ximo Bolufer and architect Inés Sivera Cardona who will help the youngsters to design the interior of the building as well as the plot itself to get the most out of the space. Once complete, the project will be presented to the Council.
The students have been experiencing a difficult year but have been able to modify their experiences by heading online. At the moment, they are preparing two video conferences, one with the students of the Faculty of Teaching at the University of Valencia, and a second with different students and teachers from primary schools, secondary schools and universities participating in the 'Nós Propomos International Network' including those living in Portugal, Spain, Mexico, Peru and Colombia, amongst others in a growing network of participants.
---