Yacht runs aground in Cala del Tangó
The vessel has been moored in the Cap de Sant Antoni Marine Reserve for a few days.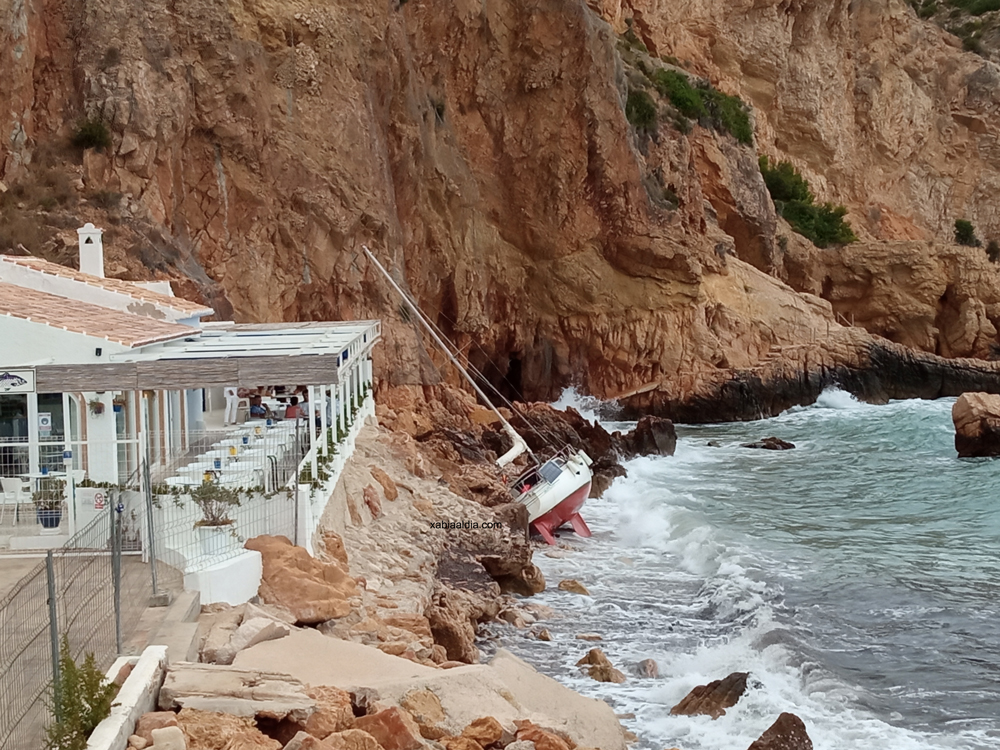 Monday 9th August 2021 – CARLOS LÓPEZ with Mike Smith
---
A yacht that was moored to one of the buoys in the zone of the Cap de Sant Antonio Marine Reserve was washed up onto the coast at Cala del Tangó on Sunday afternoon.
XAD understands that it is thought that the vessel broke loose from its mooring due to the strong sea surge that struck the coast of Xàbia and ended up on the beach at the other end of the restaurant where it becomes steep cliff.
At the time of writing, it was not known it the yacht was occupied, although XAD understands that it had been moored in the area for a few days.
UPDATE
The owners of the yacht worked on removing it on Monday and transferred it to a location inside of the port area. It is understood that the vessel didn't suffer any damage.
---

---