Yacht club demolishes old sailing school building in extension project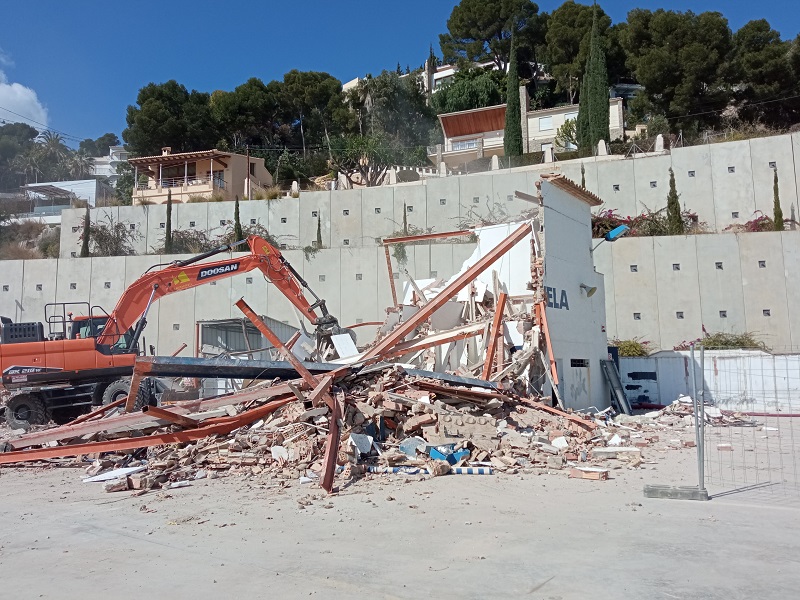 ---
Tuesday 1st March 2022 – Mike Smith
Translated from an original article on Xàbia AL DÍA
---
The extension project being carried out by Club Náutico Jávea has reached a milestone this week when the building of the Sailing School was demolished. The work is being carried out as part of the project to give the club an overhaul after the regional government extended its concession for the use of the harbour area of Xàbia.
During Monday, a digger demolished the old facilities of the Sailing School that were built many years ago. The space left after clearing the rubble will allow for the current pavement to be extended by up to five metres and the area to be totally open to the road, providing pedestrians to be able to see the port.
As revealed by the yacht club a few months ago, the new sports facility will be located on the pier next to the launch ramp, a series of single-story, fully integrated and removable units. Those spaces are almost finished and the pavement is already starting to reveal its new dimensions along the board with the port area.
---
Related Link
---
---