Ximo Puig raises the blue flag for Club Náutico Jávea
The regional government president was attending the launch presentation for Projecte Posidonia.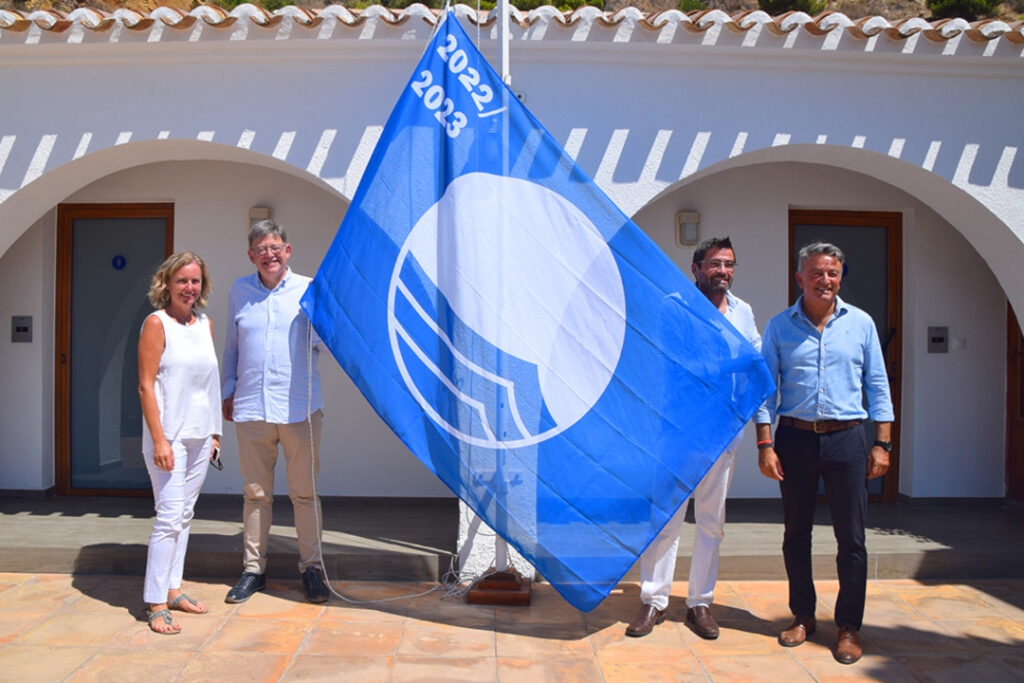 Friday 5th August 2022 · Mike Smith
Source: Club Náutico de Jávea
The president of the Generalitat Valenciana, Ximo Puig, participated in the raising of the blue flag at Club Náutico Jávea, a distinction that the yacht club has received for 17 consecutive years.
Puig participated in the presentation ceremony for the Valencian Oceanographic Foundation's APP for the "Projecte Posidònia" and, after the event, he was able take a look at the yacht club's new facilities that have been built in accordance with the 10-year extension signed with the Ministry of Territorial Policy, accompanied by the club's vice-president, Marta Camps,
The vice president together with the director of the project, Ignacio Carbonell, and the mayor of Xàbia, José Chulvi, visited the sports classroom, which is the nerve centre of the Club Náutico Jávea's sailing school and Carbonell and Camps explained to the president of the regional government how the facility that been designed from the point of view of energy efficiency and that is fully integrated into the port.
---

---