Ximo Puig calls for caution and urges population to get vaccinated against COVID and flu
He assures that the situation is positive but warns that the coincidence between COVID-19 and the flu may produce an increase in hospital care at the beginning of the year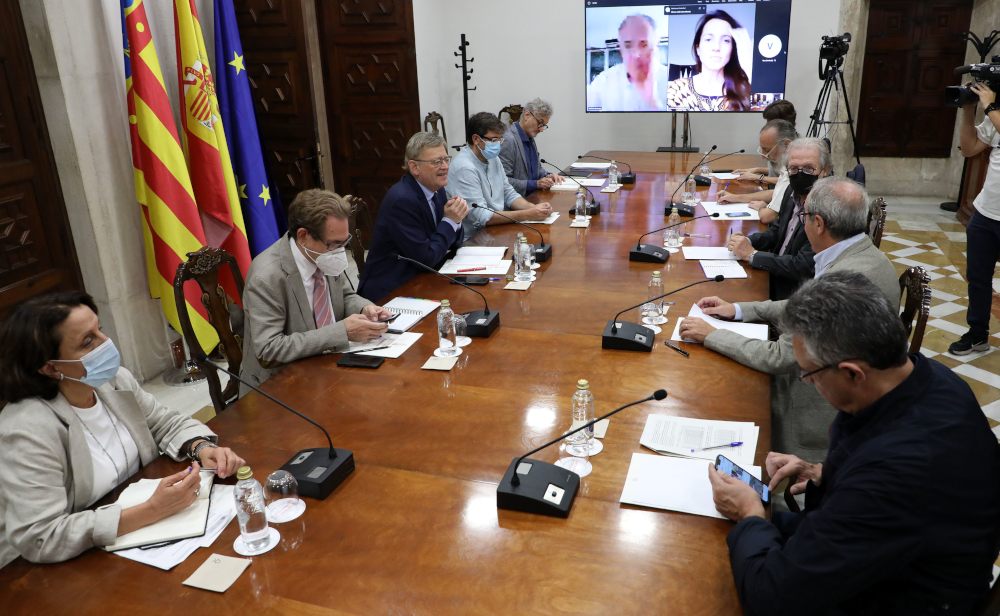 Wednesday 19th October 2022 – Mike Smith
Source: GVA Sanitat
The president of the Generalitat Valenciana, Ximo Puig, has called for "prudence" and "co-responsibility" in the face of the forecast that there will be an increase in cases of coronavirus, and has urged the population to be vaccinated against both COVID-19 and the flu, since vaccination is "the great battering ram in the fight against the pandemic, and the best way to attack this virus that is still too present among us."
The president made the call after a meeting with experts from different areas of knowledge to discuss the evolution of the COVID-19 pandemic in the Comunidad Valenciana, which was also attended by the regional health secretary, Miguel Minguez.
Puig indicated that the current situation is "much better" than a year ago, since the occupation in hospitals does not exceed 5%. However, he added that the coincidence between COVID-19 and the flu in the coming months may require an increase in hospital care at the beginning of the year, as has traditionally been the case with the flu.
During his speech, the president also explained that people over 60 years of age are being vaccinated, and stressed the importance of both getting immunized and wearing a mask when you have any symptoms, on public transport and when sharing space with vulnerable people.
The president has indicated that the situation in the Comunidad Valencia "is positive", given that 72% of the population has hybrid immunity, that is, they have either been infected or have been vaccinated and, therefore, have broad protection against all variants of the virus.
Related Link
---

---