Xàbia's Red Cross makes strong offer for beach lifeguard service
The 450,00 euro a year contract is for two years with an option to extend twice.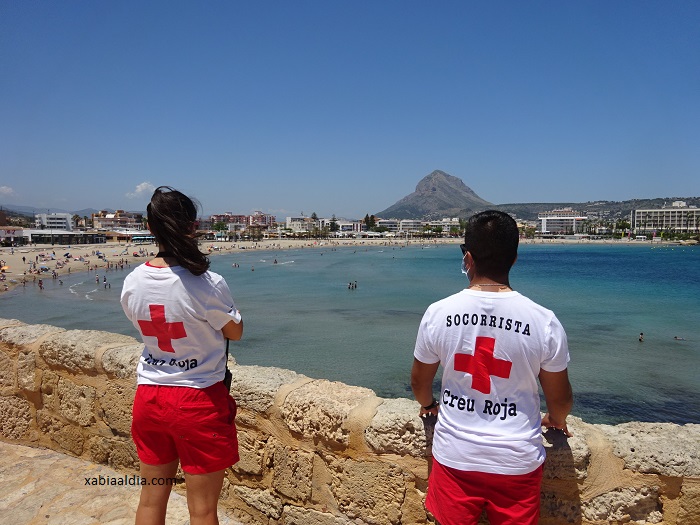 Friday 4th June 2021 – CARLOS LÓPEZ with Mike Smith
---
The Xàbia branch of the Red Cross has achieved the best score in the technical section (which refers specifically for the service being offered) in the public tender assessment phase for the contract to provide a beach surveillance and lifeguard service in the municipality.
According to documentation reviewed by the council technical staff and posted on the Contracting Platform, the Red Cross offer gained 40 points, compared to Intur Esport (29.75) and Offshore Special Services (26.0). A fourth bid, from Servicios de Personal de Hostelería y Restauración SL (SEPHOR) was rejected from the process by the assessment panel as it did not obtain at least 50% of the possible points available during this phase of assessment.
This week, details of the economic section have been published and there is little to separate the three remaining bidders. According to the minutes published on the contracting platform, and set against the maximum annual budget of 453,100 euros, the companies bid as follows:
448,496.00 – Offshore Special Services
448,569,00 – Xàbia Red Cross
453,096.60 – Intur Esport
Once the economic offers have been assessed and scored from a maximum of 40 points, the whole package – technical and economic – will be considered (there are a maximum of 20 additional points available for "improvements") and the winner announced as soon as possible.
The contract is for two years with an option to extend twice.
---

---