Xàbia's Optimist B fleet dominates in Dénia
The club have expressed their satisfaction "after a difficult year" without much competitive sailing.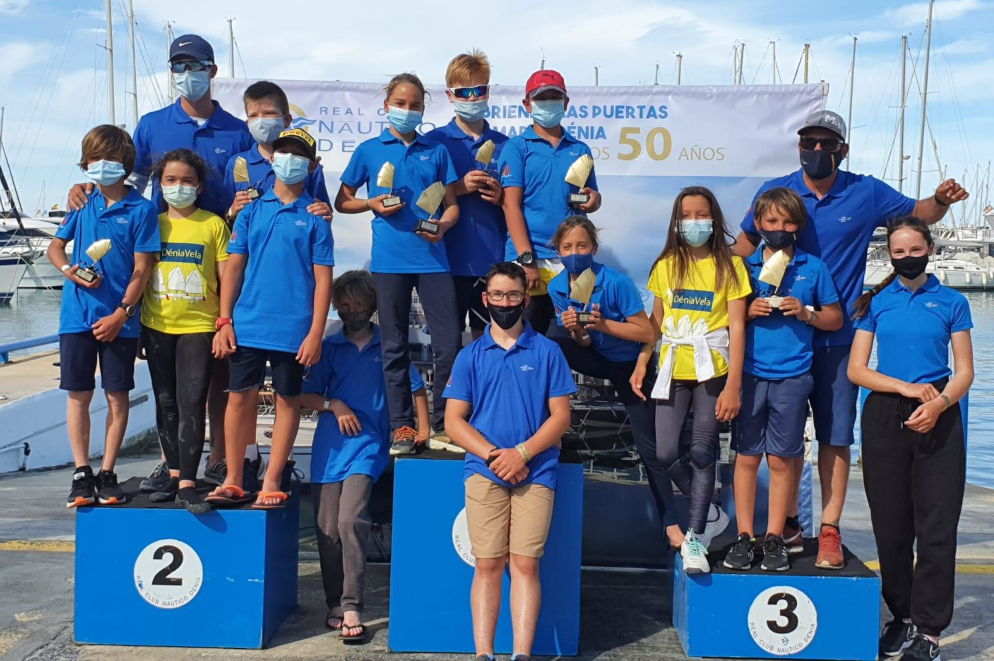 Wednesday 19th May 2021 – PRESS RELEASE with Mike Smith
---
The Optimist B fleet from Club Náutico de Jávea has reaped great results in the regional test held this past weekend in Dénia. The young sailors from the Sport Sailing Section demonstrated that they are at a high level of competition in the highlight of the season which was made complicated by the measures in place to halt the spread of COVID-19.
These were the results:
Raúl Martínez (2) (first in boys)
Elena Pérez Manglano (3) (second in girls and second in U-11s)
Vivi Alonso (4) (third in girls)
Liam Woods (5) (second in boys)
Mateo Carbonell (6) (third in boys)
Begoña Pérez Manglano (12) (fourth in girls and third in U-11s)
Mauro Poveda (17)
Jairo Castell (18)
Lucas Palomar (19)
Pelayo Poveda (48) (third in U-11s)
Mencia Roque (59)
Arthur Baker (74) (8th un U-11s)
Ellie Bakert (79)
Elitzaveta Konak (84)
Team coach Julián Viciano expressed the club's satisfaction with the success of the youngsters in the Optimist B fleet "after a year that has been very difficult due to the few tests that have been able to be held."
Viciano also highlighted that Begoña Pérez Manglano participated a few weeks ago in the Spanish Cup as the youngest sailor in Spain.
---
Information Source

---