Xàbia's Cultural Council meets for the first time in eight months
The consultative body has not met since August 2020 when it addressed the renovation work on the San Bartolomé church.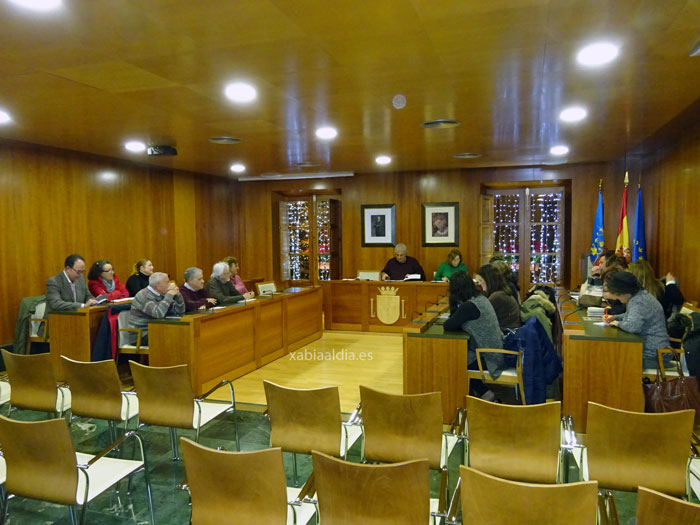 Tuesday 13th April 2021 | XÀBIA AL DÍA; translation MIKE SMITH
Xàbia's governing team is gradually trying to resume the political routine and has convened a meeting of the Cultural Council consultative body this Tuesday for the first time since last August, when it addressed the renovation work of the fortress-church of San Bartolomé.
At the time, that particular project was already ongoing and some of the results had not received much approval from the public, such as the addition of battlements on the top of the church tower. In the face of enormous public pressure, the local council was forced to convene an extraordinary session of the Cultural Council to which the architect responsible for the project was invited.
This Tuesday, at 7.00pm in the Casa del Cultura, the consultative body meets again and amongst the items of the agenda will be the approval of the minutes of that last session, the council cultural programme for the coming month as a point referred to as the "Report of the President" (Councillor Quico Moragures) before the meeting is opened for questions.
According to the statutes, the Cultural Council must meet every three months. This has not happened in recent times; prior to the session to discuss the church renovation project last August, the body had last met in December 2019.
Several non-political members of the Cultural Council have informed XAD that the meeting has been moved to Thursday and some of the members of the body cannot make the initial date of April 13th, an appointment confirmed by the councillor on April 7th.
At the end of February, C's representative, Enrique Escrivá asked the local government to convene the Cultural Council in order for the status of the Auditorium project could be explained to its members, work that has been suspended since June 2020. However, the issue doesn't appear on the agenda for the next meeting, unless members of the consultative body bring it up during the session.
---
Click below to read the original article in Spanish on Xàbia AL DÍA

---