Xàbia's beaches including Cala Blanca will be subject to capacity controls this summer
La Granadella and La Barraca will also have additional access controls during the weekends between June and September.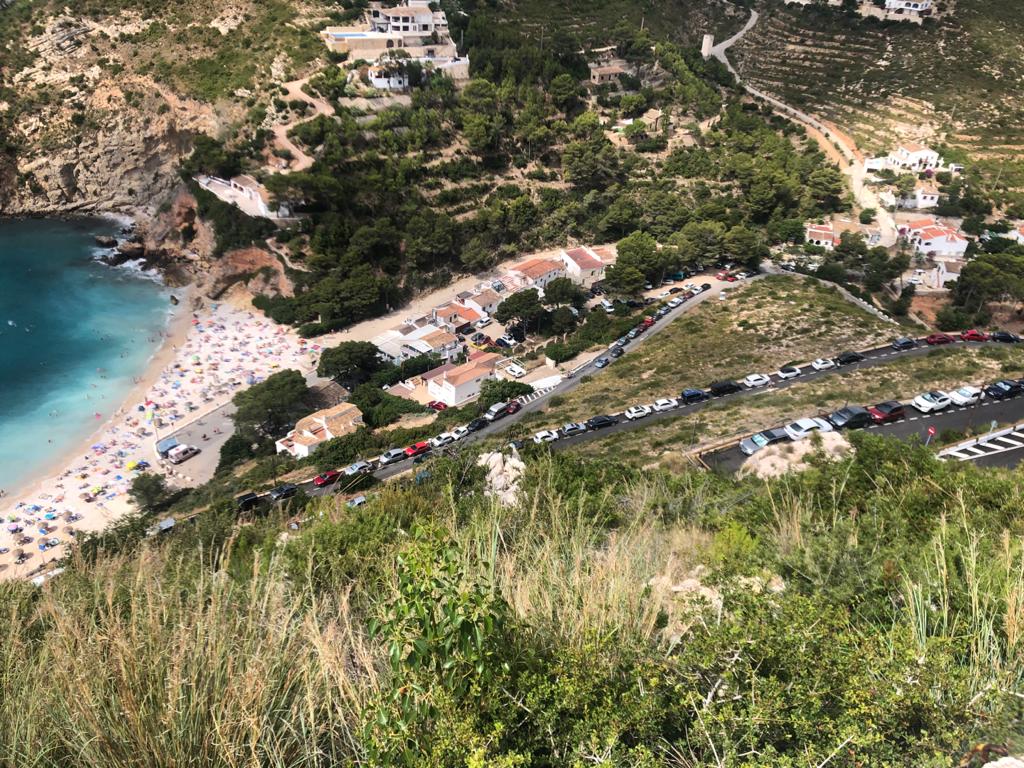 Wednesday 31st March 2021 | PRESS RELEASE; translation MIKE SMITH
Xàbia Council has started the contracting phase for the security surveillance and access control service for the beaches of the municipality. The contract has an estimated budget of 108,519.58 euros (including IVA) and the winning company will be responsible for controlling access to the beaches and coves, a measure that was first implemented in 2017 in La Granadella, a location which was suffering the greatest saturation of visitors, and has been progressively extended along the coastline.
It was initially established to promote a responsible and sustainable use of natural spaces and avoid traffic congestion that put safety at risk in the surrounding areas. Last summer, the capacity control measures were extended to all open beaches in Xàbia due to the existing epidemiological situation.
In addition to controlling access, the new contract will also require that staff be on hand to give information to beach users so that they are aware of the conditions of use and additional health and safety protocols that are in place, such as those linked to COVID-19.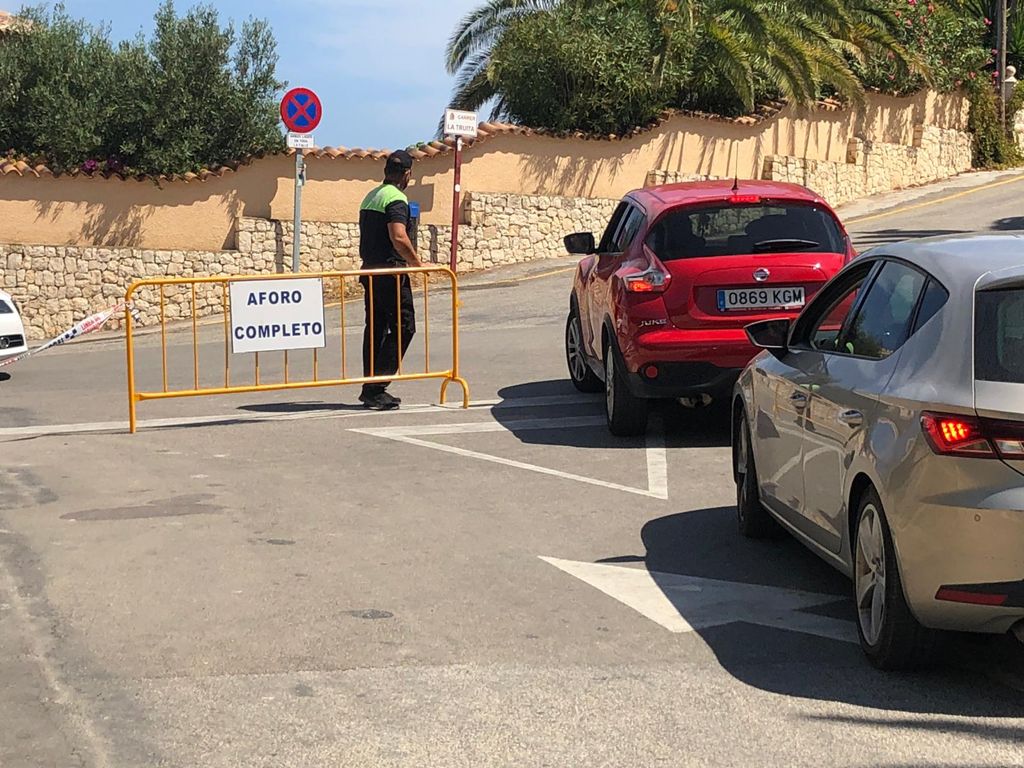 Councillor Toni Miragall (Beaches) explained that the service will run from Thursday 1st July to Tuesday 31st August on the beaches that already had controls last summer – El Arenal and La Grava – in addition to the coves of La Granadella, Portitxol/Barraca and Ambolo, although the latter is closed to bathing due to a dangerous state of the cliffs. This year, Cala Blanca is added to the control measures since it was noted that last year the restrictions at other coves saw many people head for this part of the coast, causing a certain amount of over-crowding.
Controls on access to Cova Tallada, managed by the Parque Natural del Montgó, is also subject to change and this year both Xàbi and Dénia will be involved in order to extend the access hours.
Miragall explained that the contract has had to be adjusted to meet the changing needs of recent years, both in terms of schedules and dates. And another amendment is responding to the situation that was experienced in La Granadella and Portitxol/Barraca during the weekends of June and September,since the bathing season becomes longer each year, when there have been problems with traffic congestion and excess capacity. As a result, the control barrier will now be activated each weekend from June.
Finally, the Council has also included a specific monitoring team to prevent indiscriminate dumping in the Punts Verds on weekends, strengthening the team that is already provided within the municipal waste management contract.
---
Information Source
Press Release – Ajuntament de Xàbia
---